7 Healthy Immune-Boosting Recipes That Are Easy To Make
You might not realize it, but what we consume daily can also help boost our immunity levels. If we make the right choices. So instead of compromising your health with selections that are well-documented as bad or questionable, make sure you're protecting your health and well-being with beneficial food choices. Start incorporating more immune-boosting supplements, vitamins, and even more beneficial foods into your daily routine.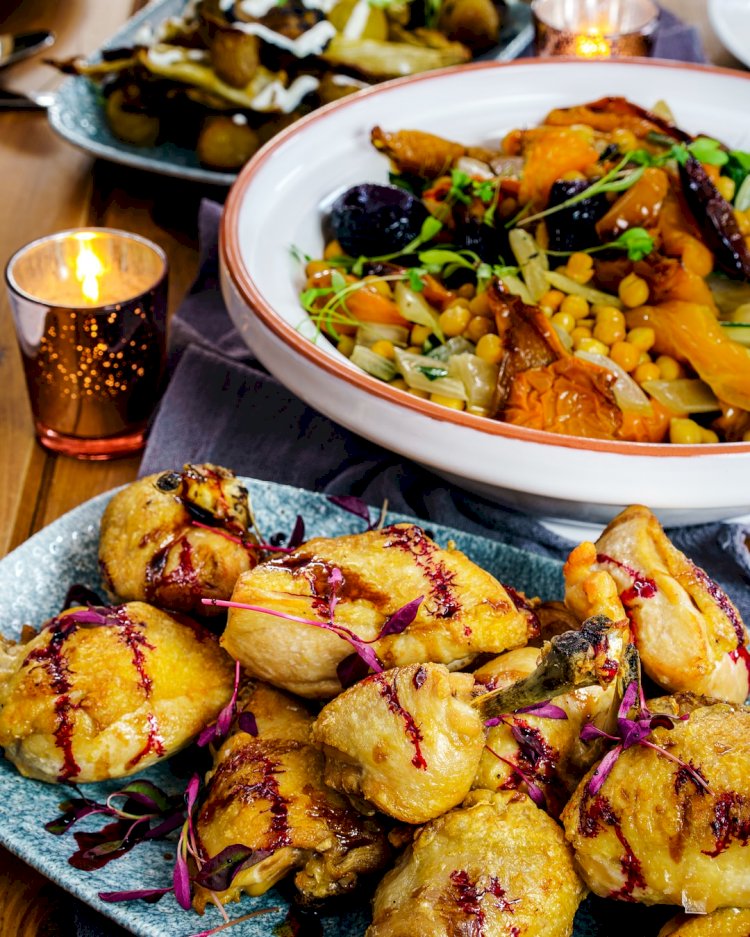 Here's a list of easy to make healthy immune-boosting recipes to make at home:
Beans are a good source of potassium, which promotes healthy blood vessels. Beans also contain copper, phosphorus, manganese, and magnesium, which collectively help bone density, your kidneys, and brain function.
Here's a tasty bean dip recipe: In a food processor, combine 1 can of cannellini beans, 1 clove of garlic, 1-1/2 tablespoons of extra-virgin olive oil, 4 sprigs of fresh mint leaves, 6 sprigs of fresh thyme leaves, and coarse salt and black pepper, and blend into a smooth paste. In a bowl, garnish with 3 tablespoons of chopped chives. Serve with bruschetta.
Creamy, flavorful, and full of vitamins and minerals, beet hummus is also pretty simple to make. Beets contain fiber, folate (vitamin B9), manganese, potassium, iron, and vitamin C. Beets have been known to boost health in numerous ways, such as improving blood flow, lowering blood pressure, and increasing performance. Learn how to make delicious roasted beet hummus here: https://minimalistbaker.com/roasted-beet-hummus/.
Tomatoes contain lycopene, the antioxidant linked to health benefits like reduced risk of heart disease and cancer. Tomatoes also contain vitamin C, potassium, folate, and vitamin K. Try this yummy tomato soup.
Making delicious carrot-orange juice is easy! First, juice the carrots and then the oranges. Next, stir in chia seeds and let it soak for at least 5 minutes. This juice is a good source of vitamins C and K. And Beta-carotene, which is converted into vitamin A. These vitamins help keep your bones and your blood healthy. For full instructions, check out: https://www.foodnetwork.com/recipes/food-network-kitchen/carrot-orange-juice-3362401.
Cucumber Salad
Cucumbers contain potassium, phosphorus, calcium, magnesium, iron, zinc, vitamins C, B1, B2, B6, PP (niacin), and provitamin A (beta-Carotene). Beneficial for blood circulation, they also boost your immune system and help keep you healthy. Enjoy cucumbers on their own, or in this easy to make salad.
Lemon Chicken
Part of the citrus family, lemons contain vitamin C and help boost your immune system. They're thought to numerous health benefits from lowering stroke risk and blood pressure, to maintaining a healthy complexion and preventing asthma. Chicken is high in protein, which helps your muscles grow and repair after a hard workout. Chicken is good for the heart by helping control homocysteine amino acids, which can cause high blood pressure and lead to cardiovascular disease. When you combine lemon and chicken, you get the ultimate immune-boosting dish. Put your own twist on this lemon chicken dish.
Green Beans With Lemon and Garlic
Green beans are a low-calorie food containing vitamin C, dietary fiber, folate, vitamin K, and silicon — all necessary for healthy bones, skin, and hair. Garlic is recognized for controlling blood pressure, lowering cholesterol, and fending off cold and flu viruses. When green beans are combined with lemon and garlic, you'll get a delicious, low-calorie side dish with big immune-boosting benefits.
Don't forget your vitamins!
Mens Multi+Test is a complete vitamin, mineral, and energy multivitamin with the added men's virility ingredient Tribulus Terrestris. Mens Multi+Test offers athletes solid support for the nutrient deficiencies they may face, plus added testosterone support.
For the ladies, try ZENTAB - Stress & Sleep Support relaxation tablets support relief from stress caused by occasional overwork and fatigue. GAT Sport has custom-blended herbs and minerals including Valerian Root, Ashwagandha Root Powder, and Melatonin in this unique formula. It helps promote mental well-being by promoting calmness for a restful night's sleep. GAT ZENTAB can be exactly what you need to help stay well-rested, relaxed and healthy in stressful times.
What's Your Reaction?