Healthy Ways to Celebrate Valentine's Day With Your Swolemate
Are you and your swolemate having a tough time deciding whether to hit the gym, or go directly to the Valentine's Day date "dinner and a movie"? There's no doubt that scheduling around Valentine's Day distractions can make it challenging to enjoy the day with your significant other and stay on course with daily training.  Whatever your plans are for the day, definitely celebrate each other! After all, it's the one day a year that's dedicated to you both. Enjoy it together!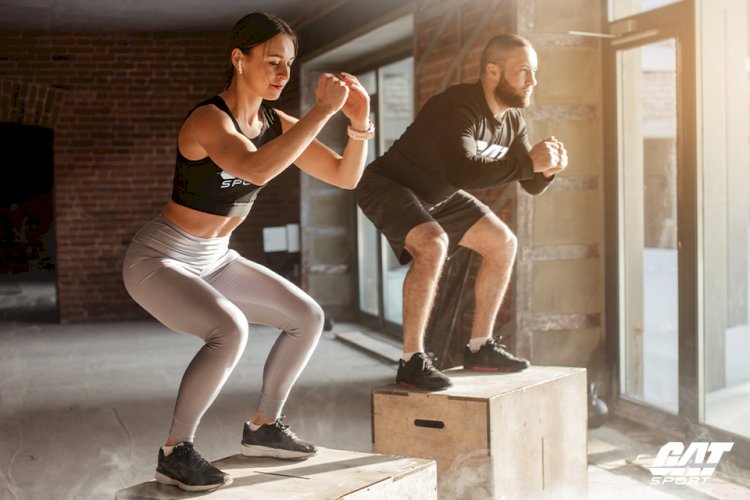 Take a cheat day
Trying to mentally justify cheating on Valentine's Day can be a mind-bender. The answer? Simply schedule your cheat day around it, so you can enjoy the day together. What better cheat day than V Day?
Go to the gym together — it's Valentine's Day!
Head there early and spend the morning working out together. Then, lead into lunch and dinner to continue the celebration together.
Celebrate Valentine's Day at home
If you want to skip the whole restaurant thing, celebrate Valentine's Day at home. Just because you're not going out, you can still celebrate! Plus, celebrating at home makes it a lot easier to stick to your diet and budget. After all, you're in full control, making your own food. Speaking of full, preparing your own controls the amount of food you're consuming.
Mix it up
Instead of the typical Valentine's dinner-and-a-movie date, there are lots of other fun and healthy ways to spend time together. Some suggestions…. Get a couples' massage. Take a spin class. Or, simply a nice stroll on the beach.
Get physical!
Well, besides — um — that, we mean more like go on a date that involves moving your bodies in other ways. Like dancing. Or, rock climbing, ice skating, walking. Be creative!
Skip the chocolates and go with flowers
Yes, it's thought that chocolate has aphrodisiac qualities. But there are other gift options. Consider getting them flowers, a card, or even a book. But, if you just have to have a sweet, chocolatey treat, try making these Guilt-Free Protein Powder Brownie Bites. Here's the recipe:
Guilt-Free Protein Powder Brownie Bites
You can eat these guilt-free protein powder brownies knowing you're still getting key nutrients and protein that'll help you build muscle. They won't mess up your training and meal plan!
And, you can even add your favorite protein powder to your brownies. A great one is Plant Protein from GAT Sport.
GAT SPORT PLANT PROTEIN - All-Natural Protein Blend
GAT Sport Plant Protein is great-tasting, and has 21 grams of protein from five diverse plant sources for an uncompromising fusion of taste, potency, and digestibility. It includes pea protein isolate, organic brown rice protein concentrate, quinoa sprout powder, coconut pulp powder, and artichoke protein, and delivers a 20g amino acid profile.
GAT Sport Plant Protein delivers the best combination for muscle growth and recovery. Each serving provides all the amino acids found in whey protein.
Formula Advantage
100% Premium Plant-based Protein

Source: Pea, Brown Rice, Quinoa

Coconut & Artichoke Proteins

Easy to Digest

Smooth & Creamy, with No Gritty Texture

Gluten-Free, Wheat Free, Soy Free, Dairy Free

Fatty Acids
Taste the quality of GAT Sport premium ingredients
GAT Sport's Plant Protein definitely gives meaning to the phrase, "Not all protein is created equally." GAT blends nature and science to create a delicious result that's unparalleled. GAT Sport Plant Protein delivers a superior taste and texture over other plant proteins. There's the rich natural vanilla flavored variety and amazing chocolate peanut butter! And, change it up by adding this Rich Chocolate Whey Protein to your brownie bites. Double yum!
What's Your Reaction?