Trainer-Recommended Best Home Workout Equipment
Invest in your home gym to boost your dopamine levels without stepping out of the house!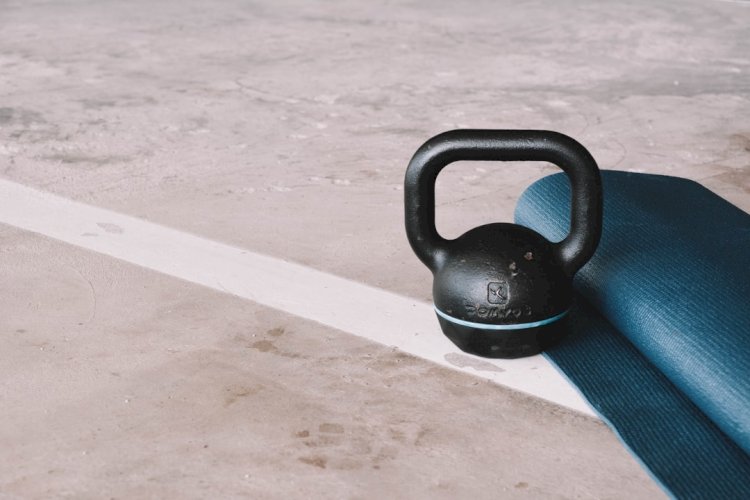 We all understand the importance of an active lifestyle to remain healthy and live a happier life. The ideal way to begin your fitness routine safely and cost-effectively is to set up a home gym. No, it doesn't mean flipping your pockets to buy some heavy-duty exercise equipment that is only available in professional gyms. All you need to do is take your pick from this compiled list of all the best trainer-recommended home gym equipment:
Jump Rope - This is the one go-to exercise equipment that has the capability to train your entire body. Jumping rope is most people's childhood memory, but little do people know that if used appropriately, it can reap the benefits of a complete workout. A sturdy, steel built, 3 m long speed rope costs about 500 rupees.
TRX ALL-IN-ONE Suspension Training System - This bodyweight training gear caters to strength, flexibility, endurance, and mobility workouts. It is travel-friendly, nylon-based material which can bear up to 100 KGs weight, consists of sturdy foam handles, and a door anchor.
Hex Dumbbells - Dumbells are easy-to-maintain, compact, and affordable. You can use them for a variety of exercises from leg workouts to upper body training. Hex dumbells come in pairs and can weigh from 2.5 to 50 KGs with a +/-3% tolerance, have a 25-35 mm handle diameter, and heavy-duty rubber heads to avoid floor damage.
Foldable Wall Rack with Pull-up Bar - Nowadays you can get a 90*21 inches advanced packaged version of foldable wall racks with a weight-bearing capacity of 450 KGs. It is space-efficient having a removable pull-up bar that can bear 100 KGs. It can help you train your entire body. It comes with 3*3 gauge stands, 2 cup hooks, and floor-protecting plastic ups, all under ₹30,000.
Kettlebells - Kettlebells are increasingly becoming a better-grip and visually appealing version of traditional dumbells. The 33 mm unpainted handles, 20 colour coded weight variations with the same handles make this a cost-effective solution to all your home gym needs.
Stationary Bike - The most frequently used endurance training equipment is a stationary bike. Especially suitable for times when you can't step out of the house to run or cycle, you can depend on your at-home exercise bike. Although most branded bikes could be a bit pricey, you can always look for affordable alternatives.

Yoga Mats - Flexibility is an essential component of a healthy workout routine. The best way to include that in your schedule is to invest in yoga mats. You can also use them for core exercises since they provide suitable cushioning to your entire body. They are affordable, easy-to-use, and store.
PVC Force Bag - Another core training equipment is a PVC force bag which you can flexibly modify according to the weight you are comfortable between a range of 5-25 KGs. You can use them for a range of workouts, from bench-press to weighted squats.
Slam Balls - Most of the high-intensity training moves using slam balls are suitable for full-body workouts. Beginning at the price of ₹2000, you can order weight from a range of 4-30 LB. The tested and double-stitched design does not lose its shape even after repeated use.
EVA Foam Rollers - Finally after your tiring workout, it's time to relax your sore muscles and give them some well-deserved healing treatment. Foam rollers can take care of that at the cost of around ₹2000. The size is 33.5 x 14 cm, and it has an optimal weight capacity of 85 KGs.
Invest in your home gym to boost your dopamine levels without stepping out of the house!
---
Author Bio: Sancket Kamdar, a certified weightlifting coach, and a successful entrepreneur founded SF HealthTech with a single goal in mind – to bring high quality, international standard exercise equipment to help fitness enthusiasts and athletes reach the next level of fitness. When he's not working on new equipment ideas and designs, he loves to create educational content about health, fitness, nutrition, and wellness. He also writes to help budding entrepreneurs on running and growing a business, based on his experience.
What's Your Reaction?