Top 7 Waist Cinchers To Help You Out, Want to get a Smaller Waist?
Wondering How To Get A Smaller Waist? Here are the Top 7 Waist Cinchers To Help You Out. VENUZOR / Amazon Everyone wants a slimmer waist. Unfortunately, when losing weight, it's almost impossible to target the areas you want to lose weight in.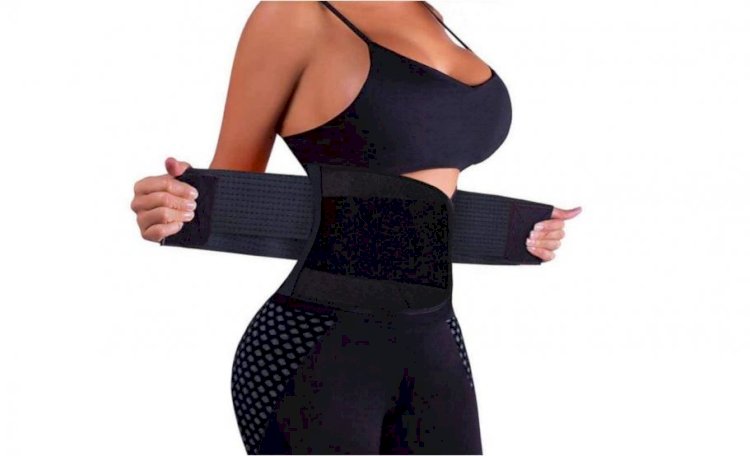 This is where waist cinchers come in. Waist cinchers provide you with the ability to target the area you want to lose weight in. So, if you're wondering how to get a smaller waist, here are the top 7 waist cinchers to help you out:
1. YIANNA Women's Waist Trainer
(photo: YIANNA )
YIANNA's Women's Waist Trainer features a big and wide 3 hook and eye closure which allows for size adjustment. It is made with a spiral steel-bone for waist-cinching support while still being flexible and durable. This latex waist training corset helps reduce 3-5 inches from your waist with consecutive wear. With over 10,809 reviews, you can rest assured that this product will help you achieve a slimmer waist.
2. NuvoFit LadySlim
(photo: NuvoFit )
NuvoFit's LadySlim is a latex waist cincher/trainer/trimmer. This waist cincher reduces up to 3 inches from your waist instantly. The flexible boning provides the structure that allows that latex cincher to not only trim your waist, but correct your posture as well. It increases your abdominal area's temperature, causing you to sweat, reshape, and reduce fat deposits.
3. Nebility Women Waist Trainer Corset
(photo: Nebility )
Nebility's Women Waist Trainer Corset is made of high-quality polyester and spandex soft fabrics, which are smooth, healthy, moisture-wicking, elastic, stretchable, and breathable. Its special front U-type anti-droop design pushes your breasts up, making them appear more erect and supple while the corset itself firmly controls armpit and back fat to ensure that your body has no lumps or bumps.
4. SHAPERX Waist Trainer
(photo: SHAPERX )
SHAPERX's Waist Trainer wraps easily around your tummy and provides adjustable firm compression around your abdomen and stomach, giving you hourglass curves instantly. It is constructed with flex-boning technology to work like a corset or waist cincher, with an adjustable velcro closure waistband that enhances the compression around your tummy, making you sweat more and stimulating faster abdomen fat burning.
5. ChongErfei Waist Trainer
(photo: ChongErfei )
ChongErfei's Waist Trainer is constructed with flex-boning technology and works like a corset or waist trainer. It comes with an adjustable hook and loop closure waistband that strengthens the compression around your stomach, promoting faster abdominal fat burning and allowing you to achieve a smaller waist fast.
6. VENUZOR Waist Trainer Belt
(photo: VENUZOR )
VENUZOR's Waist Trainer Belt is stretchy in the right places and provides tons of support for your sides and back while providing instant abdominal compression and lumbar support. This waist trainer belt acts as a sauna for your tummy, stimulating abdominal fat burning and reshaping/cinching your waist.
7. LODAY Waist Trainer Corset
(photo: LODAY )
LODAY's Waist Trainer Corset features double-layered high compression that holds everything in. It features a comfortable, lightweight, and stretchy fabric that moves with your body while performing any activity and doesn't bunch up. This corset makes you look inches smaller and pounds thinner instantly and will continue to do so with consecutive wear.
Source: medicaldaily.com
What's Your Reaction?