TestoFuel vs TestoGen: How do these testosterone boosters compare in 2019?
At the request of some of our readers, we compare TestoFuel vs TestoGen – two well-known products in the testosterone-booster market.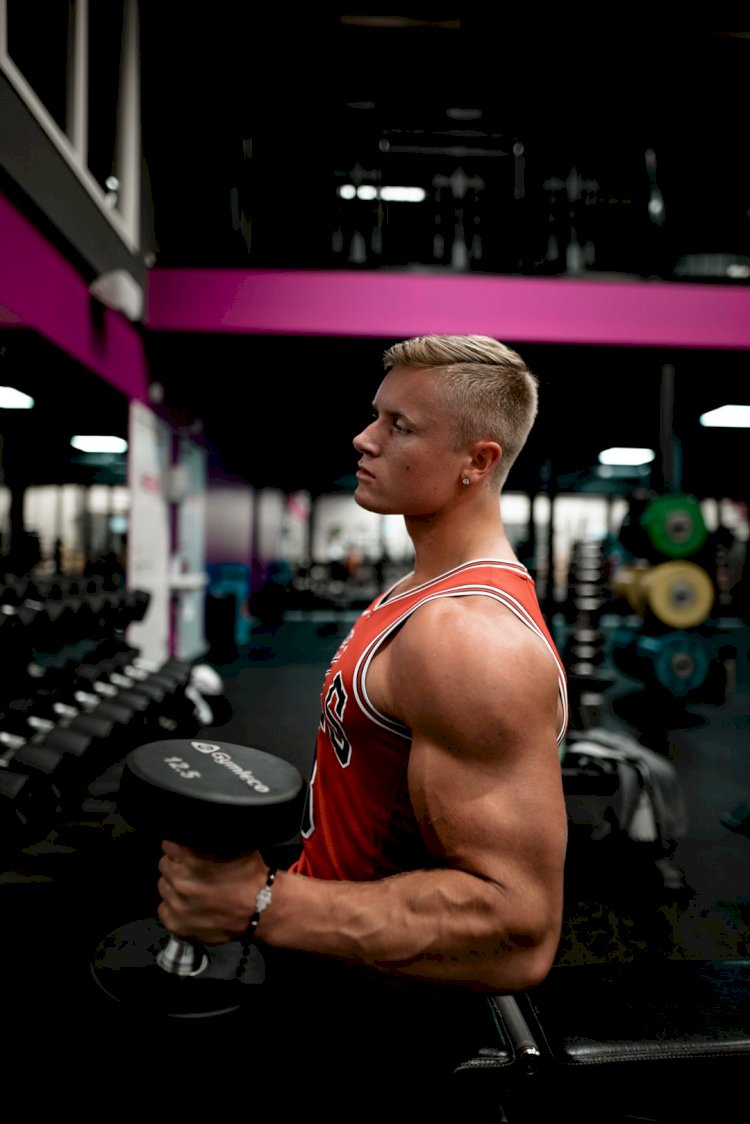 TestoFuel appears to have many satisfied users – to which its thousands of glowing testimonials and independent TestoFuel reviews attest.
However, TestoGen is arguably the better-known of the two supplements – which is understandable considering it's been on the market since around 2009.
TestoGen and TestoFuel contain many of the same ingredients – and so a comparison of the two testosterone boosters is long overdue. Our team of experts are here to help you decide which one to spend your hard-earned cash on.
Safe, natural ingredients
Both products offer users an "easy" and "safe" way to boost your testosterone level with natural ingredients.
In other words, these products are pitched as alternatives to harmful synthetic products. As a result, neither contain any testosterone. Instead, they're designed to help you get the results you by feeding your body with key testosterone-boosting ingredients.
Build muscle mass
Both testosterone boosters also vow to help you increase muscle mass, enhance your sex drive, reduce body fat, protect your immune system and improve your general health.
What's more, the makers of TestoGen and TestoFuel aim their marketing at those who want to build muscle – which makes both of them perfect review material for SMB! That said, they also appear to appeal to a cross-section of men – to both those over and under 30.
Does either supplement deliver what it promises? Do any of their ingredients have the potential to cause side effects? And which one represents the better value?
To compare TestoGen vs TestoFuel, we use the following criteria:
Brand authority and product
Ingredients and research
Serving sizes
Safety and side effects
Cost and value
After considering the factors above, we come up with final scores and declare the winner.
So let's get on it…
Brand authority and product
At this early point, we start by digging for information on the different manufacturers behind TestoFuel and TestoGen. To do this, we'll look at each brand's reputation and existing product range.
We realize these factors aren't a full-proof way to tell what you should expect from a new testosterone booster. But a company's commitment to quality and science can either be a great sign or a red flag – and we've seen examples of both!
We also delve into the history of TestoFuel and TestoGen, which should allow us to understand the thinking behind the use of different ingredients and servings.
TestoFuel
Having first hit the market in 2012, TestoFuel is the flagship testosterone booster from Roar Ambition – a specialist sports supplement company based in Leeds, United Kingdom.
TestoFuel was Roar Ambition's first product, but the company soon added a fat burner (Instant Knockout) and a pre-workout (4 Gauge) to its range.
According to its customer-service team, Roar Ambition's focus on a small range of products allows the company to focus more on making higher-quality supplements.
And like all Roar Ambition supplements, TestoFuel is only available from its official website. While this stops you shopping around for bargains, the guys at Roar Ambition say their tight stock control ensures you only ever get the latest and best version of the testosterone booster each time you order.
Wide appeal
While the 'youthful' branding suggests TestoFuel is aimed at the younger man, the product boasts glowing testimonials from males of all ages. Perhaps its most famous user is Robby Robinson – a former Mr. Olympia and Mr. Universe who says TestoFuel helps him build and maintain muscle mass as he gets older.
TestoGen

TestoGen is made by Wolfson Berg – a supplement company based in Cyprus. Its other brands include Crazybulk ("hardcore bodybuilding supplements"), PhenQ (weight loss pills), Capsiplex (fat burner), and Battle Ready Fuel ("created by ex-SAS professionals").
Wolfson Berg says its mission is to "inspire positive lifestyle change". In-keeping with this philosophy, the product website says TestoGen uses "SAFE, natural ingredients" which "don't take risks with your health" – all of which are designed to help you get "you back to being a man".
Unlike TestoFuel, TestoGen is available from a number of online sources, including Amazon UK and eBay, which may please you if you like hunting for the best price.
Ingredients and research
TestoFuel and TestoGen don't just have similar names – they also share many of the same ingredients. That said, there are enough differences here to warrant comparison.
During this process, we reference scientific research to help you decide which is the best testosterone booster for you.
Neither product uses proprietary blends, which makes it easy to compare quantities, as well as ingredients.
Shared ingredients
Vitamin D3
Vitamin D3 is not really a vitamin at all – it's more of a hormone that's shown to directly influence testosterone levels [1]. In fact, numerous studies show a strong correlation between vitamin D deficiency and low testosterone [2].
On the other hand, men who get the most vitamin D have been shown to not only enjoy higher amounts of the male hormone. They also find it easier to gain muscle mass and strength [3]. D3 has even been shown to reduce stress and fatigue, while also lifting users' moods [4].
5000 IU (1500 mcg) is the amount the Vitamin D Council recommends to help correct the symptoms of deficiency [5] (and by extension – low testosterone). Taking 1500 mcg of D3 as the optimal amount, TestoFuel hits the mark here.
But by contrast, TestoGen contains just 52 mcg (173 IU) – which falls well below the amount recommended by the Vitamin D Council.
D-aspartic acid
A non-essential amino acid, D-aspartic acid (D-AA) is arguably a vital ingredient in any decent testosterone booster. In fact you'll find in (at least) the top five products in our best testosterone boosters list.
D-AA promotes the release of key hormones in the central-brain region. These include growth hormone and the Luteinizing hormone [6], both of which have been shown to have anabolic effects on the body.
TestoGen (2352mg) and TestoFuel (2300mg) use similar of amounts of D-AA, but as TestoGen has slightly more of the amino, it wins here.
Red ginseng
Also known as Asian ginseng or Panax ginseng, this Ayurvedic herb has been used a libido- and virility-enhancer for hundreds of years.
And as is not the case with many other traditional herbs, the research appears to back up these ancient claims. Red ginseng has been shown to improve erection strength [7] and enhance the sex drive [8].
It could also improve sleep quality [9], improve cognition [10] and reduce fatigue [11].
But how does ginseng raise testosterone? Yes. According to research, it acts on the Luteinizing hormone – a major forerunner of the male hormone [12].
TestoFuel offers the more potent amount of ginseng with 100mg versus TestoGen's 40mg.
Fenugreek
This plant has is said to inhibit the sex-hormone binding globulin (SHBG), which could help reduce estrogen and increase testosterone [13]. Fenugreek has been singled out in research for its potential "anabolic effects".
Again, TestoFuel comes out on top in terms of potency with 100mg of fenugreek versus TestoGen's 40mg.
TestoFuel unique ingredients
Oyster powder
Oyster powder contains 59 vital trace nutrients – every one of which contributes to your overall health and may determine the strength of your immune system, as well as helping to raise your testosterone levels.
This compound is thought to be the richest known source of zinc [14] – with 10 times more of the essential mineral than a slab of beef steak. And as those who get enough zinc tend to have more testosterone than those who don't get enough, this is great news.
Vitamin K2
Also known as menaquinone, Vitamin K is said to help prevent calcification [15] (the buildup of calcium in the arteries), which may allow the body to absorb more testosterone.
Unlike Vitamin K1 (phylloquinone) [17], K2 may also boost testosterone in its own right. In one study by Ito, A et al, those who took K2 for five weeks increased testosterone by an average of 70% [16].
TestoGen unique ingredients
Boron
Found in raisins, nuts, and apricots, boron is a dietary mineral – and you'll also see it in at least a couple of our favorite testosterone boosters.
Why can't you get a potent enough amount from food? Because it only appears to boost testosterone in higher doses than you can (comfortably) get in your diet [17].
According to one study, 10mg of boron could reduce estrogen (the female hormone) by 39% and boost testosterone by 28% [18].
With this in mind, it's not clear whether the 8mg in TestoGen will be effective or not.
Nettle leaf extract
A number of testosterone boosters use nettle root. However, this ingredient remains relatively undertested. The one relevant study we can find showed "no detectable influence on testosterone levels" [19].
Vitamin K1
Vitamin K works with vitamin D3 to prevent calcification – the buildup of calcium in the arteries [20].
However, Vitamin K1 has not been shown to boost testosterone in its own right [21]. This lies in contrast to Vitamin K2, which has been shown to boost testosterone by 70%.
And because TestoFuel contains the testosterone-boosting form of the nutrient, the Roar Ambition product wins on this count.
Serving sizes
Much of the supplement industry tends to underplay the importance of serving sizes. But it's often a fine-balancing act that can mean users get too much – or too little – of key ingredients in one hit.
For example, we've seen some testosterone boosters offer serving sizes of one or two capsules per day – which, in our experience, is not enough for daily use, but too much to take in one go.
A four-capsule serving size is more than enough for most men. And this is why it's no surprise to see both TestoFuel and TestoGen offer 120 capsules per bottle (a 30-day supply), which translates to four capsules per day.
By spreading a four-capsule serving size over the whole day, this helps ensure your testosterone levels topped up throughout.
Safety and side effects
Safety and comfort should be your two main priorities when choosing any supplement.
After all, men need a testosterone booster that is effective and enhances their physique – not harms it.
To help ease (or reinforce) your concerns about these testosterone boosters, we analyze their side effects and safety below…
TestoFuel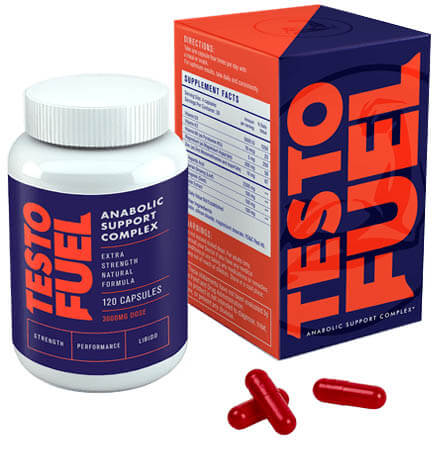 Despite this product's "anabolic support complex" tagline, every one of the ingredients in TestoFuel is 100% natural.
And the fact that it doesn't use proprietary blends means you can see exactly what you're paying for.
TestoFuel contains oyster extract – which means it's unsuitable for anyone with a seafood allergy. And unless you're allergic to any of its ingredients, TestoFuel should be safe to take and shouldn't cause side effects.
TestoGen
Like TestoFuel, TestoGen doesn't use proprietary blends – which means we can see exactly what you're getting for your money.
The Wolfson Berg product is also 100% natural, so it is unlikely to cause side effects. That said, nettle root has been known to cause stomach complaints.
Made in the US and UK
Both TestoGen and TestoFuel are made in the US (TestoFuel is also made in the UK) to strict cGMP standards.
As products made in these countries are subject to tighter manufacturing than those made in the Far East (for example), both testosterone boosters are more likely to be free from contaminants.
Cost and value
TestoFuel cost
One bottle: $65/£39
Two bottles: $130/£78 with free US and UK shipping
Three bottles + one free: $195/£117 with free worldwide shipping
TestoGen cost
One bottle: $59.99/£39.99 – with free shipping
Two bottles + 1 free: $119.99/£79.99 – with free shipping
Three bottles + 2 free: $179.99/£119.99 – with free shipping
In the US, TestoFuel is $5.01 more expensive than TestoGen if you buy one bottle. But in the UK, one bottle of TestoGen is 99p more expensive than TestoFuel. On the face of it, TestoGen arguably offers better deals, with one bottle free when you buy two and two bottles free when you purchase three.
It's worth mentioning that both TestoFuel and TestoGen offer money-back guarantees – but this time, TestoFuel comes out on top.
The Roar Ambition product comes with a 90-day guarantee, whereas Wolfson Berg offers you the chance to try TestoGen for a less generous 60 days before deciding whether you want a refund or not.
Pros and cons
TestoFuel pros:
Unlikely to cause side effects – 100% natural ingredients
Comes with nine well-researched testosterone-boosting nutrients
Optimal amounts of vitamin D3 and others
Less expensive than TestoGen in the UK
90-day money-back guarantee
Used by former Mr. Olympia
TestoGen pros:
All-natural
Uses several key testosterone-boosting ingredients
Cheaper than TestoFuel in USA
Popular product
TestoFuel cons:
Slightly more expensive than TestoGen in the US
Only available from testofuel.com
TestoGen cons:
Not as potent as TestoFuel in key areas (D3, D-aspartic acid, red ginseng)
Nettle root not backed by science
Less than optimal serving of boron
Costs more than TestoFuel in the UK
Money-back guarantee not as attractive
Conclusion
On the surface, there are many similarities between these two products (besides just their names) – but the battle of TestoFuel vs TestoGen was not as close as it may seem.
TestoFuel has been top of our list of best testosterone boosters for several years – and it's good to see a number of the same key ingredients (as well as some other impressive additions) in TestoGen.
TestoGen also comes with slightly more attractive 'bumper' deals when you buy two or more bottles.
However, TestoFuel is the more potent formula – and it's sometimes more consistent with clinical studies (in terms of both ingredients and dosages) than TestoGen.
And while the Wolfson Berg product has been on the market for longer, Roar Ambition's flagship testosterone booster arguably enjoys better reviews. Meanwhile, TestoFuel's celebrity endorsement is arguably a sign of its quality.
Here are the winners in each category:
Brand authority and product: TestoFuel
Ingredients and research: TestoFuel
Serving sizes: Draw
Safety and side effects: Draw
Cost and value: Draw
TestoFuel score: 5/5
TestoGen score: 3/5
To learn more, or to buy TestoFuel, go to www.testofuel.com
*Individual results may vary. Please speak with your doctor or physician before undertaking any new weight reduction, supplement, or exercise regime.
Source: spotmebro.com
What's Your Reaction?