The Best 11 Energy Drinks Reviewed For 2019
Energy drinks can really give you that much-needed boost to keep pushing forward, even when you feel like a zombie (you're not alone).  And if you can tolerate the amount of caffeine and/or have built up a strong tolerance to this potent nervous system stimulant; then energy drinks can be a very useful tool.  But with the countless number of energy drinks on the market; confusion is a normal reaction.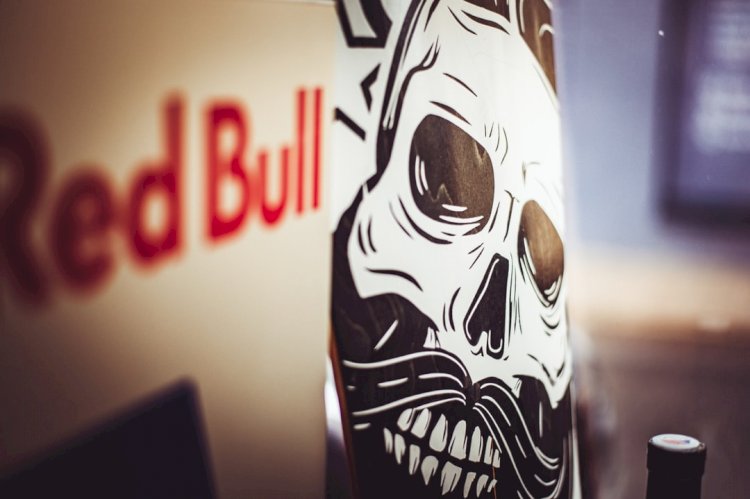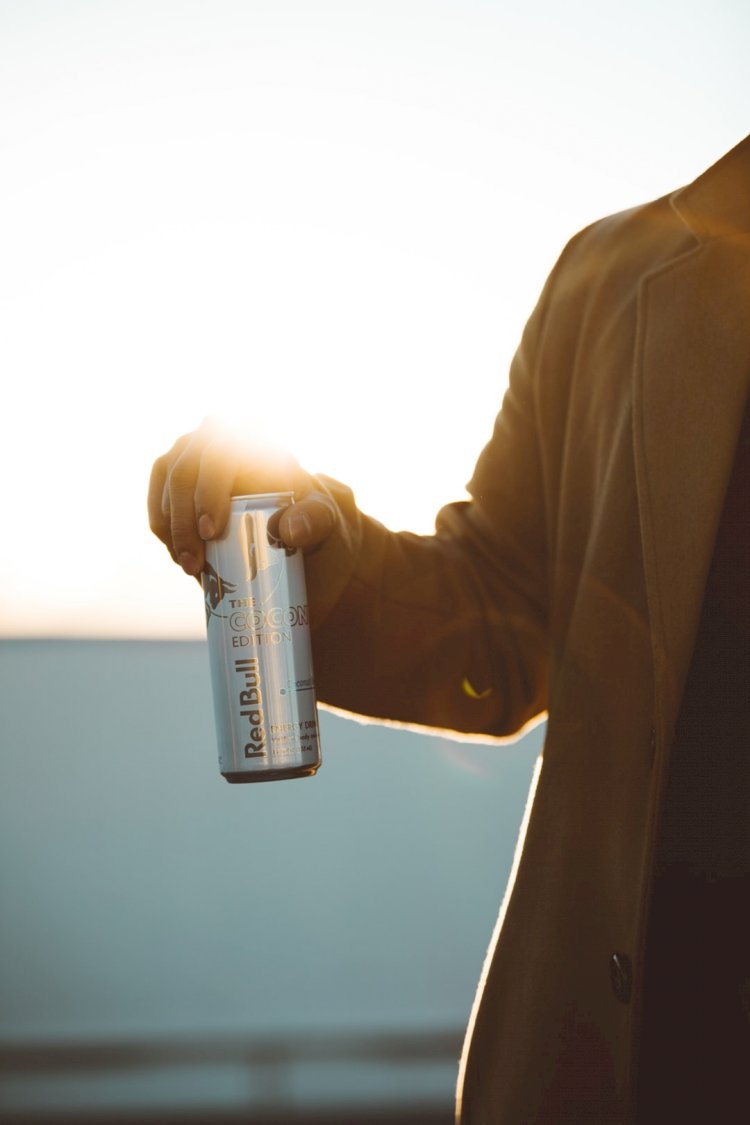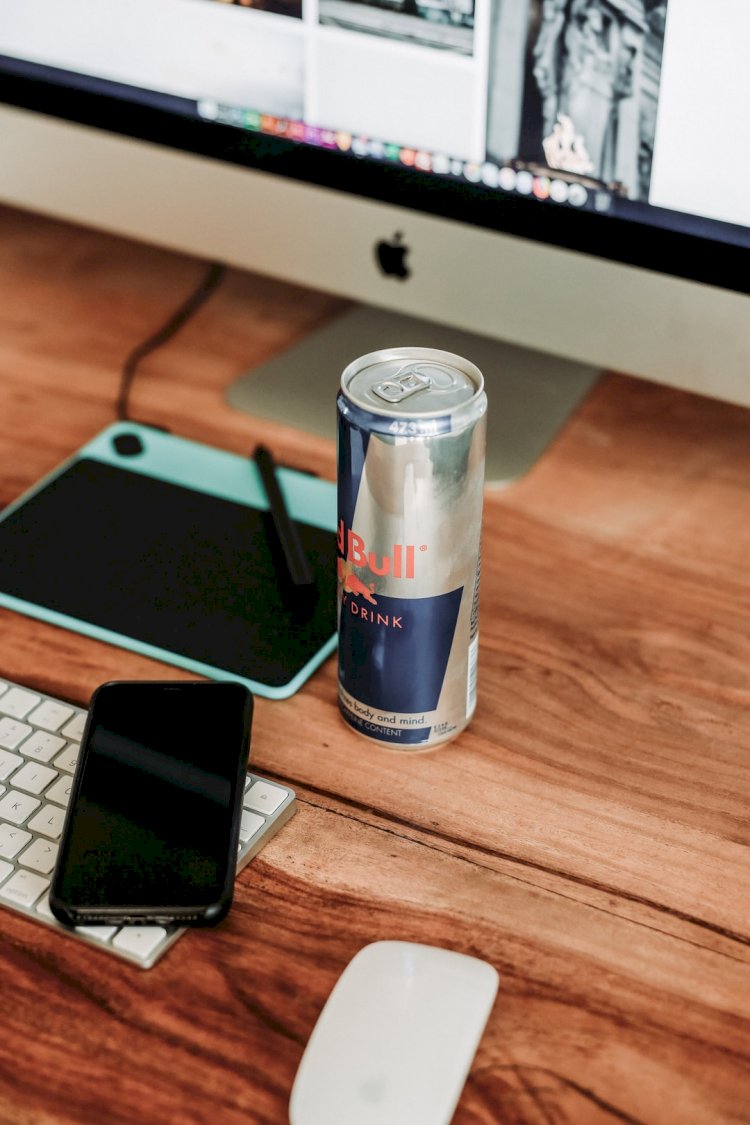 And that's why we've put together a list including many of the best energy drink options for you, with some useful information about the ingredients…
Important information: According to Mayo Clinic, most healthy adults can safely consume up to 400mg of caffeine per day. (1)
Not adhering to this maximum recommended amount can result in serious health consequences and maybe even worse…
In A Hurry? Here's The Editor's Pick So You Can Be On Your Way…
1- UPTIME – Mental, Physical Energy Drink
Uptime Energy Drink
The effective combination of beneficial cognitive and health-promoting ingredients including caffeine and l-theanine is a big reason why this is our top pick. It supplies clean energy and most people love the taste.
UPTIME Peach Lemonade energy drink is a high-quality option that comes in a formula made with cane sugar, or you can opt for the sugar-free version.
But here's the information for the cane sugar version.
Each bottle contains 142mg of natural caffeine plus a few additional, interesting ingredients which include…
L-Theanine, Panax Ginseng Root Extract, Angelica Root Extract, Ascorbic Acid, Coenzyme Q10. A can of UPTIME also contains 15% vitamin C and 10 calcium in a serving.
One bottle also has 150 calories and 37g of sugar while most people seem to love the peach flavor in either version. There are no artificial flavors either.
L-theanine is an amino acid found in green teas and many people use it for its calming effects. In fact, one study published in 2016 found that l-theanine can have a significant effect on cognitive stressors. (6)
But one study from 2008 saw significant improvements in alertness and arousal when volunteers either rested or engaged in passive activity following the ingestion of 50mg l-theanine. (7)
This is promising information for anyone looking to supplement with l-theanine and experience these positive effects.
There are a few studies on ginseng which support a possible improvement in cognitive function, and one study found there to be an improvement in working memory and calmness in healthy adults. (8)
And additional studies have supported its positive effects for Alzheimer's. (9, 10)
Coenzyme Q10 is an antioxidant naturally produced by the body which is used by cells for growth and maintenance. And there's promising evidence for its positive effects on the heart and for Parkinson's disease.
So, it appears that there are some very beneficial ingredients in the popular UPTIME formula in addition to the decent amount to the natural caffeine which is sure to offer some great performance and cognitive benefits.
BEST PRICE
UPTIME Energy Drink
UPTIME Energy Drink delivers balance, clarity, and focus. It has 0 sodium, Non-GMO. Use it on the go, during meals or after or in the gym.
What Is An Energy Drink?
It's a drink that gives you energy… duh!
Well, it's a little more than that. Energy drinks are effective because of the stimulant/s used (usually caffeine) to increase mental and physical stimulation.
And these drinks are usually consumed to improve focus/mental alertness, along with the obvious benefits of improved physical energy.
They also may or may not be carbonated, while maybe containing sugar, taurine, amino acids, etc. depending on the product.
Benefits
caffeine is the main, and oftentimes the only stimulant used in most energy drinks. And it has many proven benefits; not only for energy but for overall general health as well.
But the additional ingredients often used may contribute to the cognitive enhancement from energy drinks.
Caffeine
This nervous system stimulant is the most widely consumed, and it has significant effects on performance and alertness according to many studies (and if you drink coffee, there's no denying the effects).
One study, in particular, found caffeine consumption to elicit similar results for improved performance and alertness both day and night. (2)
Then three studies which included 36 volunteers; examined the effects of Red Bull (also one of our picks) on human performance and mood. (3)
And these studies found that the ingredients used in combination (although caffeine is a big contributor) showed significant improvements in aerobic endurance and anaerobic performance. Plus, significant improvements in choice reaction time, concentration, and memory.
A different study found that there's a synergistic effect of caffeine and glucose; which results in significant improvements for cognitive "second memory" and "speed of attention". (3)
But the common denominator for the most pronounced effects is the caffeine content and there's nothing else that can give significant similar effects.
And if you're interested in the potential weight loss benefits of caffeine, then you're in luck.
One piece of scientific literature found there to be a significant effect of caffeine on energy balance; therefore implying promising effects for thermogenesis which results in weight loss. (4)
And where performance is concerned, one study discovered that caffeine can increase physical performance by roughly 12% for the average individual. (5)
We're going to talk about the additional ingredients contained in each product under each one on our list since they will vary.
Check Out These Top-Notch Energy Products…
2. V8 +Energy
V8 Energy
V8 +Energy is an energy drink with fruit juices from concentrate (one serving fruits and veggies). And a serving (1 can) contains 80mg of caffeine from black and green tea for a clean energy source.
A dose (1 can) also contains 20% B6 and B12 for energy production and cell health, plus 10% vitamin C which is an important antioxidant.
There are no artificial flavors or added sugars and there are only 50 calories per can. But sucralose (artificial sweetener) is listed as an ingredient if this is a deal-breaker for you.
Now, V8 +Energy isn't the most potent formula but it's a great boost.
BEST PRICE
V8 +Energy
V8 +Energy provides steady energy, no added sugar, with less 60 calories, non-GMO, no artificial colors or flavors.
3. Celsius Live Fit Sparkling Energy Drink
Celsius
Celsius Live Fit is a viable energy drink option for when you need a boost. And it has some extra useful ingredients as well.
And other than the 200 mg of caffeine per 1 can; the formula contains 100% of the daily value for the following nutrients… vitamin C, riboflavin, niacin, B6 and B12, and biotin. Plus, there's 41% chromium which is known to enhance the effects of insulin.
The product also contains a MetaPlus proprietary blend (1,810mg) which includes taurine, guarana extract, green tea leaf, glucuronolactone, and ginger extract.
There are no artificial flavors or aspartame but sucralose is an ingredient.
Now, taurine is an amino acid which is believed to have antioxidant properties, so there is evidence for its positive effects on heart health. And it may be beneficial in combination with caffeine for improving physical performance. (11, 12)
Guarana is another plant-based ingredient; which one study showed to provide additional benefits over caffeine. (13)
Green tea is nutrient-rich and its antioxidant properties are a big reason for its use in many products including the caffeine content.
But a prominent substance in green tea called Epigallocatechin gallate (EGCG), is largely responsible for the therapeutic effects since it acts as an anti-atherosclerosis, anti-cardiac hypertrophy, anti-myocardial infarction, anti-diabetes, anti-inflammatory and antioxidant. (14, 15)
But green tea also has positive effects on weight loss and energy as well. (16, 17)
And ginger has antioxidant and anti-inflammatory properties, while It's one of the healthiest nutritional ingredients we could possibly consume. (18)
Celsius Live Fit is a top-tier energy product which uses some pretty effective ingredients.
BEST PRICE
CELSIUS Live Fit
CELSIUS Live Fit has no artificial color, flavors, preservatives, corn syrup or aspartame. It helps to burn body fat, accelerates metabolism.
4. Celsius Heat
Celsius Heat
Here's another product from the maker of our previous pick and it definitely does bring the "Heat" with 300mg of caffeine per can.
But Celsius Heat is also a potent pre-workout, also containing 2,000mg L-citrulline and the formula is scientifically studied for its superior effects on physical performance.
It has a similar profile to Live Fit regarding the vitamins (although the amounts differ slightly) and a proprietary blend of ingredients, so the additional 100mg caffeine and l-citrulline is the main difference.
L-citrulline is a precursor to L-arginine which acts as a vasodilator (widens arteries and veins for better blood flow) and it also helps the body to build protein. It may have positive effects on the heart as well. (19, 20)
Celsius Heat will no doubt help you to take your performance to the next level with a healthy dose of caffeine, L-citrulline, and the effective proprietary blend of ingredients.
BEST PRICE
CELSIUS Heat
CELSIUS Heat provides healthy energy, accelerates metabolism. Use this drink with exercise or a meal. It's packed with nutritious and powerful ingredients.
5. Aspire Healthy Energy
Aspire Healthy Energy
Aspire is a sparkling energy drink that contains no calories, carbs, or sugar. And it has 80mg of caffeine per can for the individual who needs a healthy amount of caffeine to help them to keep plugging away.
It contains a healthy amount of B-vitamins plus vitamin C. And the additional performance and focus- aiding ingredients include… Taurine, Guarana seed extract, green tea, ginger root and L-carnitine which is essential for energy production. (20)
Aspire contains natural flavors and sucralose is also added as an ingredient.
Aspire is a healthy formula that'll supply energy plus more…
BEST PRICE
ASPIRE Healthy Energy
ASPIRE Healthy Energy is kosher, non-GMO, vegan, soy-free, low GI, no calories or sugar and gluten-free. Has natural caffeine from Ultra-Premium Green Tea.
6. 5-Hour Energy Shot
5 Hour Energy
So, this one is more like a shot than a drink but it sure packs an energy punch. And many people love this product because it's portable energy which contains zero sugar, and 4 calories.
But you also get a huge amount of B6 and B12 in addition to an energy blend which includes taurine, glucuronic acid, N-acetyl L-tyrosine, L-phenylalanine, 200mg caffeine, and citicoline. 5-hour energy contains natural and artificial flavors plus sucralose.
But since the formula contains a blend, the exact amounts of each ingredient does not have to be listed on the label since it's hidden behind the proprietary blend.
So, there's really no way to tell but based on user feedback, 5-hour energy works pretty well for most people, especially due to the caffeine.
L-tyrosine is an ingredient we haven't covered but there are some studies to support its potential positive effects on cognitive function during stressful situations. (21, 22)
And Citicoline has shown to be a potentially effective treatment for those with cognitive impairment issues which one study has confirmed. (23)
It's hard to go wrong with such a popular product that is still widely used for its obvious beneficial effects.
BEST PRICE
5-hour ENERGY Shot
5-hour ENERGY Shot has 0 sugar, 0 herbal stimulants, contains B vitamins and amino acids. Easy to consume.
7. Monster Energy Zero Ultra
Monster Energy Zero Ultra
Monster energy drinks are a crowd favorite since they've been around for so long and they continue to deliver with their top-notch products.
And their Zero Ultra is an awesome version of their original formula but without the sugar or calories.
There's 140mg of caffeine per can and it's loaded with B-vitamins, with a quality energy blend (taurine, Panax ginseng, l-carnitine, guarana extract).
There are also natural and artificial flavors.
Monster Energy Zero Ultra is a top choice for those who need a nice kick!
BEST PRICE
Monster Energy Zero Ultra
Monster Energy Zero Ultra available in multiple flavors, 0 sugar, and calories per serving. Packed with monster energy.
8. VPX Bang Potent Brain And Body Fuel W/ Super Creatine and Coenzyme Q10
Bang
Bang energy drinks are among the best and their Super Creatine formula will not only charge you up but it'll supply you with quality muscle-building fuel as well.
One can of Bang provides a whopping 300mg of caffeine for the most hardcore users. Plus, the formula contains amino acids (building blocks of the body), super creatine (Creatyl L-leucine), and coenzyme Q10.
The Super creatine is included to combine with caffeine for a synergistic cognitive effect; rather than for a focus on muscle-building.
There are natural and artificial flavors, plus sucralose and acesulfame potassium which is another artificial sweetener. There are also no calories or sugar in this Bang energy drink.
Bang is a potent option reserved for the most tolerant!
BEST PRICE
VPX Bang Energy Drink
VPX Bang Energy Drink has multiple flavors. Energize yourself with this potent brain & body-rocking fuel.
9. Rockstar Energy Drink
Rockstar Energy Drink
This energy drink will definitely have you feeling like a rockstar!
The 16 oz can has 160mg of caffeine and 100% daily value of B6 and B12.
Additional notable ingredients include taurine, guarana seed extract, l-carnitine, and Panax ginseng root.
Rockstar also contains natural and artificial flavors. Plus it's lightly carbonated.
BEST PRICE
Rockstar Energy Drink
Rockstar Energy Drink has multiple flavors, lightly carbonated. It has no artificial flavors.
10. Red Bull Sugar-Free Energy Drink
Red Bull
Red Bull certainly does give you wings and there are many users who can attest to the energy you'll get from it.
An 8.4 oz can has 80mg caffeine per can, zero sugar, B-vitamins, taurine, and aspartame plus acesulfame potassium which is used as sweeteners.
Red Bull is a staple energy drink for many people.
BEST PRICE
Red Bull Energy Drink
Red Bull Energy Drink is sugar-free, appreciated by top athletes, college students and travelers.
11. X-Mode Energy Shots On Tap
X Mode Energy Shots
Here are some more energy shots but even more potent with 150mg per serving (1 oz).
A shot has 5 calories, zero sugar, a big dose of B6 and B12, plus 1,110mg of a proprietary energy blend (taurine, l-tyrosine, and l-citrulline). Notable additional ingredients include natural flavors and sucralose.
Now, what's cool about the 100 serving container is that it comes with a built-in dispenser and two small bottles so that you can refill them and take them with you wherever you go!
And you definitely can't beat X-Mode Energy Shots On Tap simply for the cool factor!
BEST PRICE
X-Mode Energy Shots
X-Mode Energy Shots has a dispenser and refill bottle on the go. Regain your 10x energy with this perfect drink.
Are Energy Drinks Safe?
It depends on the individual. Some can tolerate a lot of caffeine and some cannot. But that's why it's very important to have built up a tolerance to caffeine before consuming any of these potent products.
Consuming too much caffeine if you're not used to it, or even in general can result in the following side effects… (24)
Anxiety
Dizziness
Dehydration
Rapid heartbeat
Insomnia
Dependency
According to one 2015 study, caffeine can induce abuse and dependence. And although it's legal, the sale of this psychoactive substance is not regulated or controlled like alcohol and/or cigarettes. (25)
But where it can get dangerous is when individuals are simply unaware of how much they're consuming on a daily basis.
So, it's always highly recommended to keep track of just how much you're taking in for your absolute safety.
Who Should Not Consume Energy Drinks?
Energy drinks/products should only be consumed by generally healthy individuals, which means they are certainly not for everyone which includes children, young teens, and elderly people. (24)
Avoid them if you…
Have anxiety
Are pregnant or breastfeeding
Suffer from a sleep disorder/s
Have high blood pressure and/or heart issues
Are taking certain medications (check with your doctor)
Suffer from headaches/migraines
Have gastrointestinal issues or ulcers
Have high blood sugar issues (depends on product)
Can You Use Energy Drinks As A Pre-Workout?
Heck yes, you can! Caffeine is really the main ingredient used in pre-workouts; which gives the pronounced effects and you'll have plenty of energy to plow through your intense training sessions.
Just make sure to take a small amount as you normally would if using a pre-workout supplement.
Final Thoughts
Energy drinks have their place just like any other effective products which can improve some aspects of daily living.
You'll definitely see an increase in energy and even cognitive performance from the caffeine but certain products include additional beneficial ingredients for added effects.
There are several options on the market but we think this list encompasses a good chunk of the best energy drinks available. But, there's something for everyone who can safely consume energy drinks for the benefits.
Source: Fitness Volt
What's Your Reaction?