10 Hottest CrossFit Women 2018
With The Reebok CrossFit Games fast approaching, social media is being over run with AMRAP obsessed functional fitness freaks. We'll not pretend we're mad about the hot CrossFit women, though, we just love 'em. SpotMeBro will never turn away a lady who lifts. Even if they are way fitter than we will ever be and have abs that make ours quiver. CrossFit women make us weak at the knees. Sort of like a loaded squat on a Sunday morning, but with a weird feeling inside our pants. So, with the online world going insane for WODs and all the hype of the Games getting realer each day, we had to get involved. SpotMeBro has an opinion on all things workout related, period. That's why we've put together a short list of the hottest women in the sport. You know, just to get all the non-box bros up to speed. Here they are:
The 10 Hottest CrossFit Women of 2019
#10 Julie Foucher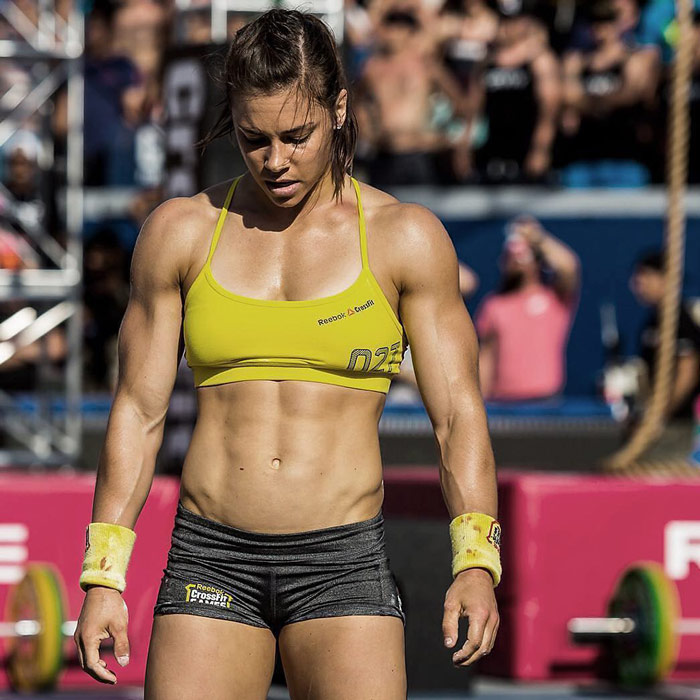 Julie Foucher is one of the best in the game. In her four outings at The CrossFit Games, she's never finished outside the top 5.
Aside from being one of the fittest women on the planet, Julie is also a medical resident. In 2012 she took 2nd place at the Games whilst still studying – balancing workouts and med school like an absolute boss.
Fans of Julie can listen in to her dropping knowledge bombs on her very own podcast, Pursuing Health.
#9 Brooke Ence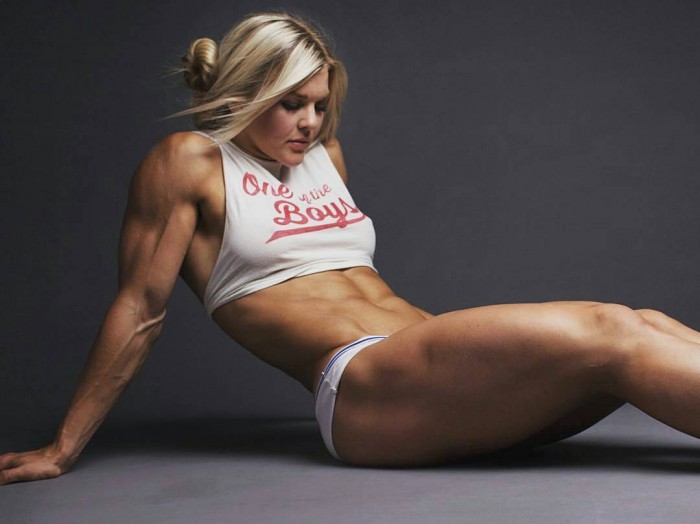 For a long time, Brooke Ence has been a poster-woman for the sport. Do we really have to tell you why?
In her rookie appearance at the 2015 Games, she took two first-place finishes. Leaving all the other ladies in the dust, with her lightning-fast Snatch Speed Ladder, and Clean and Jerk.
She's also known for her bright blonde hair, badass attitude and dangerously good looks. If those three things don't move heads when she enters the weight room – her strong AF physique and athleticism certainly will.
Movie fans may also recognize Brooke from both Wonder Woman and Justice League. Like many athletes, she's all about flexing her multi-talented muscle further. So, keep an eye out for her reappearing on the big screen in the future.
#8 Christmas Abbott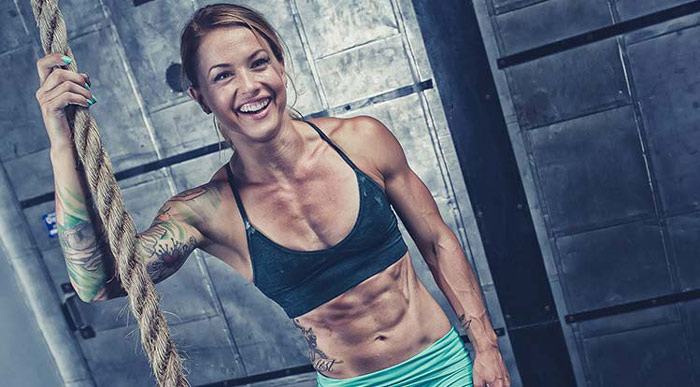 No CrossFit hottie list would be complete without Christmas Abbott. A woman who has been in the sport for over a decade dropping jaws and deadlifts the same.
Christmas began her fitness journey a little later than most at the age of 22. She suddenly decided to change her ways of substance abuse after facing mortar fire in a war torn Iraq.
What followed was a complete transformation into the woman we all see today. A smoking hot barbell bending honey, out there trying to change the world one WOD at a time.
Did we mention she's part of a Nascar Pit Crew?
#7 Bjork Odinsdottir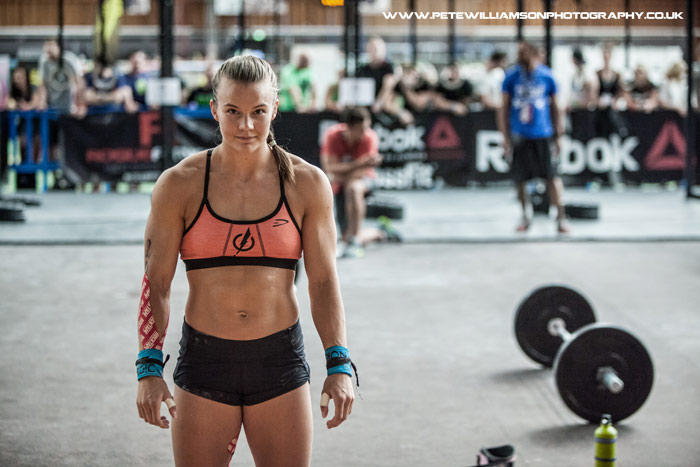 Before becoming a competitive CrossFit athlete Bjork was an elite level gymnast. She even consistently competed for the Icelandic national team for five years straight, until the age of 22.
However, she took her mastery of body movement learned in gymnastics and started destroying WODs like nobodies business. Soon after college, she was hooked on the functional fitness lifestyle.
Since then Bjork has competed twice at the Games. Both as an individual and as part of team CrossFit Nordic.
In 2014 she finished impressively inside the top 20 by herself and took sixth place in the 2016 team event.
#6 Sara Sigmundsdottir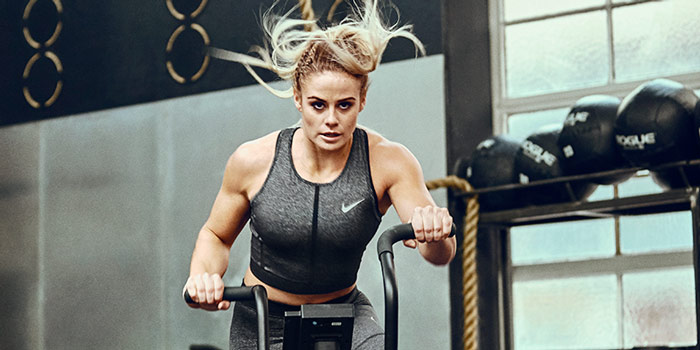 Since breaking out into the Games back in 2015, Icelandic superstar Sara has quickly become a fan favorite. In her rookie appearance, she wowed the crowd and landed herself a podium spot taking third place.
Then, in her second year at the Games, she climbed the podium again. Showing her previous efforts were nothing like a fluke and taking another third place.
She's a real killer out there, changing from cute to brute the second the officials say "go". Off the field she can always be found smiling, encouraging other athletes and professing her love for pizza.
We love a slice of the pie too, so we figured we just had to include Sara in this list. Well, that and she's a real stunning shieldmaiden.
#5 Camille Leblanc-Bazinet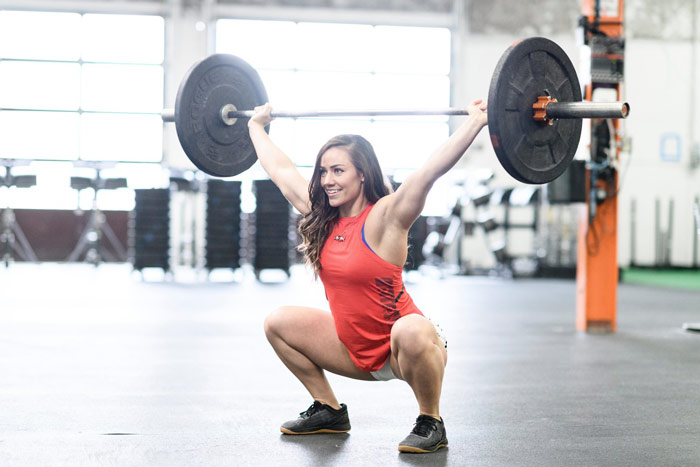 This hottie is a veteran of the sport and also a former champion. She won the coveted title at The Reebok CrossFit Games 2014 and has been a trailblazer ever since.
Before finding CrossFit, Camille was a high-level gymnast for 14 years. However, after a pretty gnarly injury, she retired from competition and took up soccer, volleyball, skiing, and rugby after recovery.
She first broke onto the CrossFit scene after winning her region Canada East back in 2011. Since then she has been crowned fittest in her area another four times and finishing in the top two every time she has entered.
But, it appears that Camille isn't content with being one of the fittest in the world. She's all about being the smartest too – currently studying part-time in a Chemical Engineering program. Damn, that's impressive.
#4 Lauren Fisher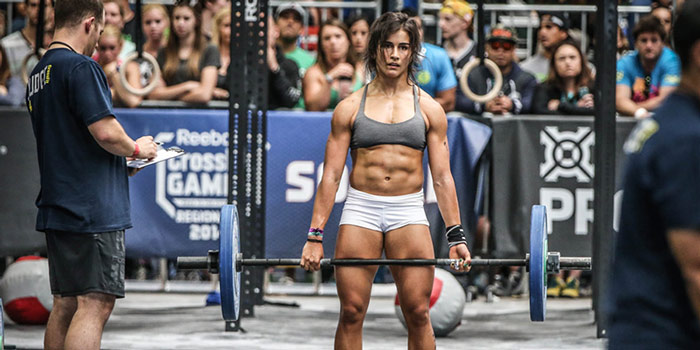 At just 22 you'd think Lauren would be a relevant newbie to the whole functional fitness game. Well, slap yourself for being ageist bro, this woman is a four-time CrossFit Games vet.
Her standout qualities as an athlete are her awesome Olympic weightlifting skills. Something us at SpotMeBro don't do ourselves, but love to watch strong ass women crushing.
Lauren first took to the barbell to improve her basketball game a whole decade ago. Now, instead of shooting hoops she's clean and jerking 242 like a boss.
This year Lauren switched up her region to Africa Middle East. A move she made to go live with her boyfriend in Dubai. Sorry, bro, we're gutted too.
#3 Jessica Coughlan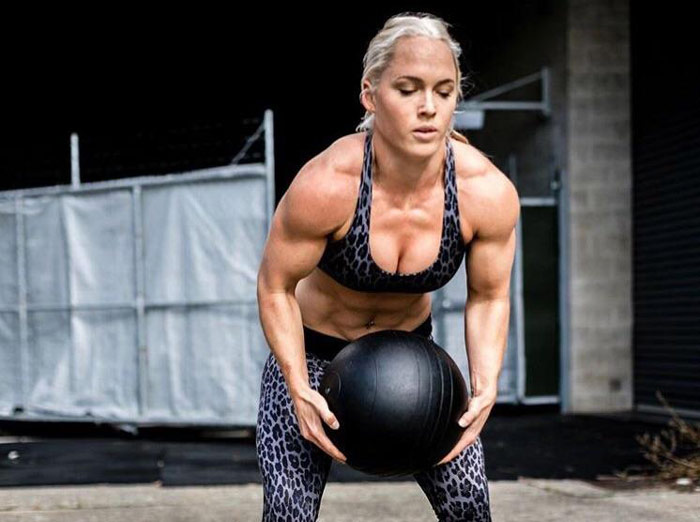 If you've seen Jessica around, you'll know this Aussie can lift. In the past, she's back squatted over 300 and has cleaned a 220 like nobodies business. The most impressive part, she's a whole stacked 141lb just by herself. Dang.
Like a lot of the women on our list, Jessica spent her pre-box life as a gymnast. In total, she spent 14 years in the sport, before moving into running and the usual gym stuff.
She hasn't quite made it to the Games yet but she's been damn close. We're pretty sure her grit, determination and strong AF barbell handling will get there, though.
One of the coolest things about Jessica is she's downright crazy about animals. So, as we see ourselves as a modern-day Tarzan in a Golds Gym stringer, she's our kind of gal.
However, we're pretty sure it'd be her carrying us swinging through the trees, not the other way around.
#2 Anna Huldo Olafsdottir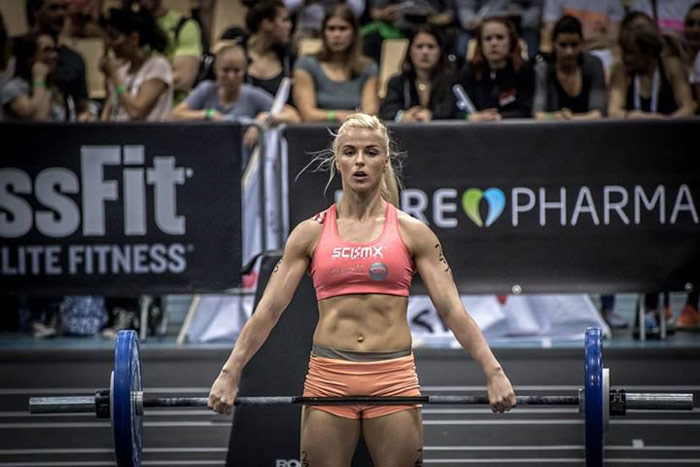 If you've not guessed yet, we've got a thing for women that are just as smart as they are strong and sexy. Anna is the perfect examples of our kind of lady.
Erm, sorry, that's Dr. Anna Hulda Olafsdottir Ph.D. to you and us. As Dr. Anna is a full-time Assistant Professor at the University of Iceland. Okay, now we feel weak and dumb.
We seriously think Dr. Anna must have been born with superpowers. Just how to do you dedicate so much of your life to an intense academic career and be an elite level athlete?
She ticks all of all SpotMeBros essential three 'B's – brain, brawn, and beauty. We're yet to come across anybody else so good looking with a Ph.D. and six Icelandic records in weightlifting. If you know somebody, tell her we'll pick her up around eight.
#1 Brooke Wells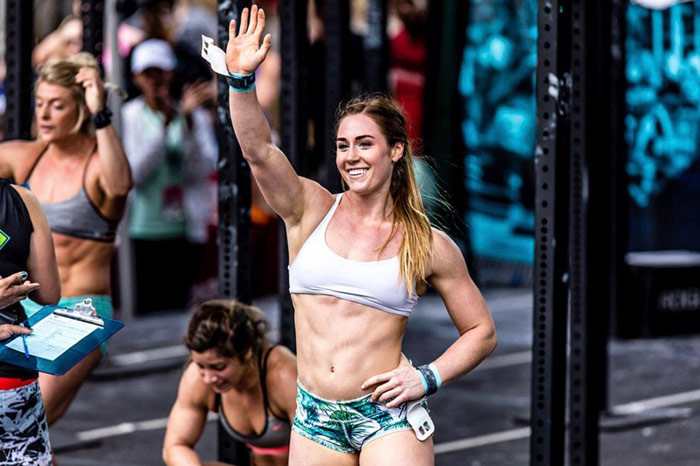 The number one CrossFit crush for SpotMeBro just has to be Brooke Wells. Come on man, how could it not?
At just 22, Brooke is one of the youngest competitors on the professional CrossFit circuit. But, don't let that fool you, this woman works like a real vet.
We're not even sure where she finds the time to maintain such an amazing physique. Especially considering she still studies full time at the University of Missouri, where she majors in business.
Brooke nearly didn't end up on our list, though. Something that would have been a downright crying shame.
That's because the 2015 Regionals champion never even signed herself up to CrossFit in the first place. It was her dad who made that decision after Brooke asked only for a standard gym membership.
If you're reading this pops, which we kind of hope you're not, then thank you. Without you throwing cash at getting Brooke the right kind of jacked, our Insta feed just wouldn't be the same. Have a beer on us.
Source: spotmebro.com
What's Your Reaction?