Top 5 Most Inspiring Female Fitness Models Over 40
Many people think that once you're over a certain age, you can't become a fitness model anymore. But we're guessing they haven't searched for female fitness models over 40 before…because some of these girls are definitely still in their prime! We've put together a list of the most inspiring female fitness models over 40 – to show everyone that age really is just a number. Check out our top five most inspiring women over 40, and read on to discover the secret to their incredible physiques.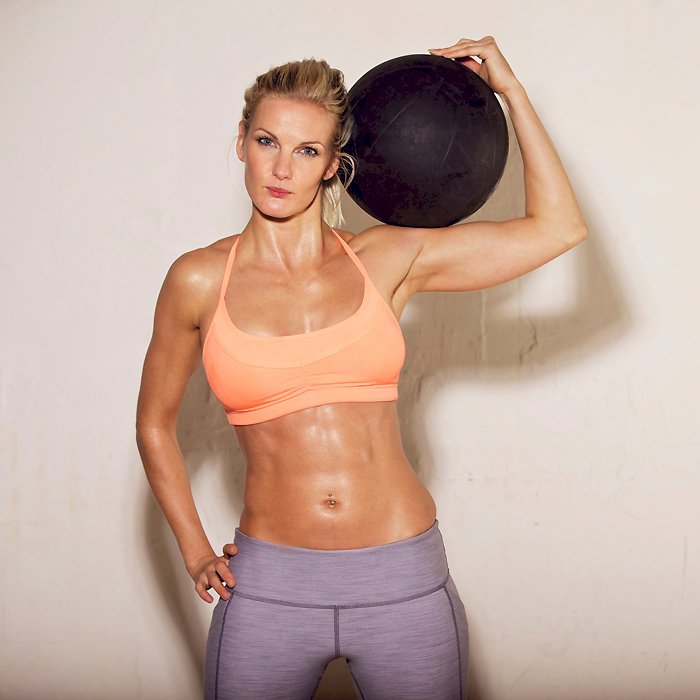 1. Jelena Abbou
Also known as Jelena Djordjevic, this Serbian figure competitor and female fitness model is our #1 choice.
And you can see why from her picture above!
Jelena gives all of us, females, hope; she's proof that if you keep yourself fit and healthy, you won't look past your 20's.
In fact, we had to check her official profile to make sure she was actually over 40! Fair play to Jelena, I hope I look this good at her age…
2. Kim Dolan Leto
The second female fitness model on our list; Kim is another woman that defies the laws of physics.
It's fair to say that Kim has more of a 'cougar' look. But you wouldn't guess she was closer to her 50's!
Kim's been on the cover of some big fitness publications; such as Oxygen, ESPN – as well as placing highly in elite shows like the Ms. Fitness World.
Ultimately, Kim is proof that you don't have to settle for the middle-aged spread!
3. Gina Ostarly
If there's a girl that's proud of her wisdom on this list, then it's Gina Ostarly – a personal trainer, swimsuit model, and gym owner from Louisiana.
Right, so we've established that she's a busy woman.
Anyway, Gina has actually branded herself as "The New Forty"; in an attempt to encourage others her age to start their fitness journeys.
We're big fans of Gina, and we also believe it's never too late to get fit!
4. Maggie Corso
When it comes to lean muscle, Maggie wins it every-time. An IFBB Pro Figure Competitor and female fitness model; she's proof that women over 40 can add lean mass to their figure and still look HOT.
She turned 47 in 2017, but she looks around 10 years younger!
As well as training rigorously in the gym; she also looks after 2 children and spends time with her family.
She's a wonder woman, and you can be too.
5. Laura London
Hailing from Boca Raton in Florida (USA), Laura is the last female fitness model – but she's just as inspiring as all of them.
Laura started her fitness journey at a time that others would consider 'too late' (in her late 30's). But since then, she's sculpted an incredible figure that a teenager would be lucky to possess.
We're massive fan-girl's of Laura's and she's living proof you can make some incredible changes at any age.
---
Female Fitness Models Over 40 – How do they do it?
We've heard girls talk about their 'prime years', believing that this is their 20's – and if they don't achieve their dream figure during this time, then it's game over.
But as you can see from the top 5 female fitness models over 40 in our list – you really can sculpt an incredible figure, regardless of your age.
Having said that, it's no easy feat. These women don't just hit the gym a few times a week and see these incredible results. And as you grow older your body is more inclined to the natural spread that comes with age.
But don't be disheartened! It's certainly still possible. You simply need the right exercise routine, a good diet plan, and a whole lot of determination.
Exercise for Female Fitness Models over 40
The first thing you'll have to get your head around is saying goodbye to the treadmill. Traditionally, endurance training is considered to be the go-to method for weight loss.
This simply isn't the case. Instead, you need to perform a combination of weight training and HIIT to tone muscle and cut fat.
By lifting weights you're growing muscle, which helps to boost your metabolism. This is essential to creating this type of physique, as your metabolism will start to decline after the age of 30.
On top of that, muscle helps to protect and strengthen your bones, another area where your body starts to weaken as you age.
Contrary to popular belief, this won't make you look bulky and masculine. Take a look at the gorgeous, curvy ladies above. You simply don't have enough testosterone in your body to create that much muscle, instead, you'll look toned and shapely.
Endurance training can be detrimental to muscle growth and development, as it promotes a lighter frame that's more suited to this type of exercise. Instead, HIIT should be your cardio.
This explosive form of training requires power, and that comes from muscle. In short, it can support and even enhance the muscle gains you make from weight training, so you get the most of the benefits.
When it comes to fat burning, HIIT is unparalleled. The highly intense nature of this exercise forces your body into a state where you use fat for energy – aka you're melting the fat away.
It also keeps your metabolism high for a good 24 hours after you've finished working out, making it one of the best ways to burn calories in the long run.
You may have heard the saying 'abs are made in the kitchen', and it's completely true.
These 40+ female fitness models didn't craft their physiques with just workouts alone – nutrition is the cornerstone of every single one of them.
It's the key to building the muscle you need to tone up and raise your metabolism. It's the easiest way to ensure you lose the fat you want to shed, but most importantly, it fuels a happy, healthy body.
But how do you achieve all this?
You need to adopt a high protein diet, that's varied, rich in nutrients, and contains enough carbohydrates to fuel your active lifestyle.
Protein is essential when you're over 40, as your ability to build muscle reduces as the years go by. By ensuring you're getting enough in your diet, you're giving your body the best chance to make the most of your workouts, tone up, and lose weight.
High protein diets are also scientifically linked to weight loss.
Don't shy away from eating carbs either. They're essential to keeping you energized, which is key to maintaining an active lifestyle. Aim to consume complex carbohydrates like brown rice, oats, and wholemeal bread rather than simple sugars. These give you a more prolong energy boost and come with a range of health benefits to boot.
These women are truly inspiring. Not only are they rocking incredible physiques, but they've also achieved all this when many turn to a more sedentary way of life.
But that doesn't have to be you.
Follow in their footsteps, transform your physique, and lead a healthier lifestyle no matter your age – make the change today.
Source: spotmegirl.com
What's Your Reaction?