Best Testosterone Booster Supplements for Men Over 40
For the modern man, some say 40 is the new 30. And why can't you be at the height of your virility at this age? With the right knowledge and know-how, you can be the healthiest you've ever been. It's all about investing in your manhood and letting it thrive.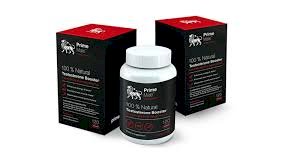 This is when testosterone management becomes important. As men age, their androgen sex hormone levels begin to decline, which can be a cause for concern.
Loss of muscle mass, brain fog, increased body fat, and erection issues are just a few of the unwelcome symptoms that come with hormonal imbalance. Unfortunately, testosterone levels start to drop around age 30 too.
For almost all men, testosterone decline is inevitable. But there are ways to tackle it and one widely-used method is nutrient-based support systems. In the world of supplements, we call these testosterone boosters.
What is testosterone?
Testosterone is a powerful androgen hormone primarily made in the testes. While women create testosterone too, men produce it in much greater amounts.
Out of all the hormones in your body, testosterone has the biggest impact on your manhood. This is because it's the primary male sex hormone, while also being an anabolic steroid.
Here are a few traits commonly associated with testosterone:
Sex drive and sexual performance
Sperm quality
Muscle mass development via protein synthesis
Bone density
Body fat storage
Male puberty – maturation of male sex organs, deepening of voice, body hair growth etc.
Assertiveness
Red blood cell production – energy
Mood and wellbeing
Not all men produce the same amount of testosterone. According to University of Rochester Medical Center the normal range could be anywhere between 280 to 1,100 ng/dL [1]. You're at your testosterone producing peak in your twenties
However, as men age, it's natural for our testes to produce less of the sex hormone. Harvard University suggest that this starts to happen around the age of 40 and continues into old age [2].
Related article: What Is Testosterone & What Does It Do? All You Need to Know
Low testosterone – effects
Men over 40 are especially at risk of low testosterone. It isn't just a natural fall that's the threat either.
Many men will be closing in on the height of their careers at this point, which can often mean late nights. There's also tension trying to create a work-life balance as children get older. Sometimes a busy schedule can make exercising and eating right difficult too.
All of the above are testosterone production inhibitors.
According to a paper published in the Clinical Endocrinology journal, healthy men over 40 may have testosterone as low as 242 ng/dL [3]. This falls below the average baseline of 280 ng/dL and is considered low by clinicians.
Unwanted symptoms of low testosterone include:
Loss of libido
Inability to maintain a satisfying erection
Less energy
Depression and anxiety
Reduced muscle mass
Increased body fat
Gynecomastia – 'man breasts'
Low self-esteem
Weaker, thinner bones
Weight gain
For a detailed insight into how low testosterone could impact your life read our complete guide.
A high-quality, all-natural testosterone booster can help fight this battle. Keep reading to discover our five best picks for men over 40.
---
Best testosterone boosters for men over 40
The following are out top picks for men over the age of 40.
#1 – Hunter Test
Best for all-round effectiveness
Hunter Test only recently broke onto the marketplace but has already been making waves.
Engineered specifically for the man over 30, Hunter cut no corners when tailoring their debut hormone supplement. This is a testosterone booster created for the professional, high-achieving man, who isn't just concerned with his physique – but his complete well-being.
Each ingredient is backed by scientific research to enhance male hormone health and support. Not only that, but a nine-ingredient profile allows for maximum potency.
Out of all the testosterone boosters we assessed, Hunter Test impressed the most. Its fresh, up-to-date formula showed much promise, especially for men over 40.
Our research showed Hunter Test users should experience:
Increased energy
Boosted confidence
Increased motivation
Enhanced libido and virility
Improved physical appearance
It's true that Hunter Test might be costlier than competitors. However, we believe that the high-level of quality, potency, and attention to detail makes it good value.
Men who choose Hunter can be reassured that they are purchasing a top-tier, premium supplement, that should be both safe and effective.
What's in Hunter Test?
As we've already mentioned, Hunter Test features just nine ingredients. This allows maximum space for clinical servings of each element.
It's also a sign that none of the capsules are crammed with filler ingredients. Instead, Hunter take an honest and transparent approach, showcasing each part of the profile on the label.
Inside Hunter Test's formula you'll find some key testosterone boosting ingredients.
Each six-capsule serving contains a generous 3000 mg of D-Aspartic Acid, which influences the creation of luteinizing hormone to encourage more testosterone production in the testes. Studies show this amino acid to be a powerful testosterone booster [4].
There is also 5000 IU of vitamin D3, an important precursor to testosterone. Researchers believe that being deficient in vitamin D can cause androgen hormones to plummet [5].
Furthermore, Hunter Burn has an effective 100 mg of Ashwagandha Extract. Modern science says that this ancient herb can be particularly powerful at combatting cortisol, the stress hormone that can block testosterone [6] [7].
Hunter Test's supporting ingredients are also impressive. Zinc and Magnesium can be found within the mix, which are two essential minerals for men's health. Plus, vitamin K2 is present as well, and should works to enhance D3's effect.
To finish the formula Hunter have also included both Boron and Indole-3-Carbinol, which studies show can help regulate estrogen [8] [9].
| Ingredients | Amount Per Serving | % Daily Value (based on 2,000 calorie diet) |
| --- | --- | --- |
| Vitamin D3 (as Cholecalciferol) | 5000 IU | 1,250 |
| Vitamin K2 (as Menaquinone 7) | 150 mcg | 188 |
| Magnesium (as Magnesium Aspartate) | 200 mg | 50 |
| Zinc (as Zinc Aspartate) | 30 mg | 200 |
| D-Aspartic Acid | 3000 mg | ** |
| Asian Ginseng (Panax Ginseng Root) | 300 mg | ** |
| Ashwagandha Extract (Withania somnifera root) | 3000 mg | ** |
| Indole-3-Carbinol | 200 mg | ** |
| Boron (as boron amino acid chelate) | 10 mg | ** |
| | | ** Daily Value not established |
How to take Hunter Test
As we would expect from any reputable supplement Hunter Test has smart serving suggestions. Rather than administer one spike of nutrients, it spreads six capsules out throughout the day. This allows for a steady stream of nutrients to be delivered to the body for ongoing support.
We recommend taking Hunter Test in the following pattern:
First two capsules with breakfast
Second two capsules with lunch
Final two capsules with your evening meal
Each serving should be taken with a full glass of water and food.
What are people saying about Hunter Test?
Although relatively new, you can still find testimonials online for Hunter Test. Review sites speak highly of its potency, as well as the quality, craftsmanship and cutting-edge formula.
com saw the "very strong formula" as a positive.
YouTube reviewer Testosterone Junkie speaks highly of the research-backed estrogen blockers found in Hunter Test.
com says this testosterone booster should not only help protect testosterone but promote better recovery and sleep too. They even used the title "Hunter Test Review – Premium T-Booster for an Older Man".
However, almost all reviews point out that six pills may be a lot to take in one day. We almost side with this too, however, when taken at mealtimes six shouldn't be too difficult.
Finally, every reviewer talks about price as a potential downside. Hunter Test clearly isn't as affordable as cheaper alternatives. Yet, most agree it's worth the cost.
Pros
Potent nine-ingredient mix
Backed by scientific research
Clinical servings
No proprietary blends
No fillers
All-natural
High-level of safety
90-day guarantee
Cons:
Only available direct
Higher price-tag
Capsules aren't suitable for vegans or vegetarians
Final word on Hunter Test
Hunter Test is our go-to testosterone booster for men over 40. Its potent, nine ingredient formula should offer all-round hormonal support, specifically engineered for this age bracket.
With only a handful of ingredients there are no fillers to be found in Hunter Test. Scientific research reinforces each of the nine choices, with various studies available for the public to view.
Each ingredient in Hunter Test is clinically dosed too, which should ensure maximum effectiveness. This seems to be especially true when following the smart serving plan.
If you are a man over 40 looking for complete support, Hunter Test is for you. Out of all the testosterone boosters we reviewed it had the most effective, comprehensive, and potent formula.
| Quantity | USD ($) | GBP (£) | Shipping |
| --- | --- | --- | --- |
| 1 bottle | $75 | £55 | $7.95/£3.95 |
| 2 bottles | $150 | £110 | Free to USA & UK |
| 3 bottles + 1 free bottle | $225 | £165 | Free Worldwide |
*Individual results may vary. Please speak with your doctor or physician before undertaking any new weight reduction, supplement, or exercise regime.
---
#2 – Prime Male
The best for energy and libido
Much like Hunter Test, Prime Male is an all-natural product created for men over 30. However, it sits at a more affordable price level, with a 12-strong ingredient formula.
Unlike more aggressive testosterone boosters aimed at bodybuilders, Prime Male is different. It is apparently scientifically formulated to address the three biggest barriers to healthy testosterone production:
Luteinizing hormone
Sex hormone binding globulin
Female hormones estrogen and prolactin
Hollywood actor Dolph Lundgren is also an advocate. According to the action movie star, Prime Male helped him get back into his "prime shape". He says the first thing he noticed when he started using this testosterone booster was more energy, better recovery, and increased libido.
After inspecting the ingredient profile, we saw a multitude of things that should boost male sex hormone. Therefore, Prime Male users who reclaim their testosterone levels could experience:
More energy
Strength increases
Better mood
Reinvigorated libido
Tighter and healthier skin
Reduced body fat
To find out how, let's look at what's in it.
What's in Prime Male?
Prime Male promises to deliver its benefits through 12 all-natural ingredients. Each one of these is well-researched too, which adds to their legitimacy. Although not as potent as Hunter Test, the ingredient profile of Prime Male is still powerful.
At the forefront of the Prime Male formula is a powerful 5000 IU of vitamin D3 and 16000 mg of D-Aspartic Acid. Studies have linked both ingredients to elevated levels of testosterone, which explains their potent amounts [4] [5]. There's also vitamin K2 added to bolster the hormone balancing efforts of D3.
Red Ginseng, a herb from ancient Chinese medicine, is also featured in this mix. According to research, it can be effective for tackling erectile dysfunction [10]. There's a generous 60 mg of Luteolin and 160 mg of Nettle Root too, which should help lower estrogen [11] [12].
The creators of Prime Male have made a great move by utilizing Boron. Scientists say this is an important trace mineral, that beneficially impacts both testosterone and vitamin D use [13]. The same can also be said for Black Pepper extract, which can aid the absorption of vital nutrients [14].
Plus, just like our number one pick, Prime Male is free from proprietary blends.
| Ingredient | Amount Per Serving | % Daily Value |
| --- | --- | --- |
| Vitamin D3 | 5000 IU | 833 |
| Vitamin K2 (as Menaquinone-7) | 45 mcg | 50 |
| Vitamin B6 (as pyridoxal 5 phosphate) | 7.5 mg | 577 |
| Magnesium (as magnesium citrate) | 100 mg | 24 |
| Zinc (as zinc citrate) | 30 mg | 273 |
| D-Aspartic Acid Calcium Chelate | 1600 mg | ** |
| Asian Red Ginseng 4:1 extract (root) | 120 mg | ** |
| Luteolin | 60 mg | ** |
| Mucuna Pruriens (seed) Ext. (standardized to 15% levadopa) | 300 mg | ** |
| Nettle Root 10:1 extract | 160 mg | ** |
| BioPerine® | 10 mg | ** |
| Boron (as boron amino acid chelate) | 5 mg | ** |
How to take Prime Male
Like many testosterone boosters, Prime Male suggests multiple daily servings. According to manufacturer this should be one capsule taken four times a day.
While many might see this as inconvenient, our team saw it as smart. Rather than administer Prime Male in one go, the user gets a consistent flow of nutrients. This means testosterone can be supported all day long.
With this in mind we recommend taking Prime Male in the following way:
Capsule one in the morning with a snack or breakfast
Capsule two around lunch
Third capsule mid-afternoon with a snack
Fourth capsule in the evening with a snack or your final meal
As with any supplement it is important to follow the specified serving suggestions. Failure to comply with manufacturer guidelines may result in unwanted side effects.
What are people saying about Prime Male?
As a more established testosterone booster there are many Prime Male reviews and testimonials. From what we saw, an overwhelming majority are positive too. Here are a few snippets from online reviewers:
com – "It is a breakthrough testosterone booster"
com – "We're making Prime Male our gold medal winning test booster, no question"
com – "If you're looking for the best product on the market (and you're willing to pay a little extra for it), then Prime Male is one of your best choices."
However, there were a few criticisms to be had as well. Almost all reviews talk about the premium price of Prime Male. We think this is fair, yet, believe the price reflects its quality. This may be seen as a negative mark by some men.
For more customer testimonials visit the Prime Male website here.
Pros
All-natural ingredient formula
Research backed
Engineered for 30+ men
No proprietary blends
Smart four-capsule serving
Estrogen blocking substances
Libido enhancing
Cons
Higher price tag
Only available direct from manufacturer
Capsules not vegetarian or vegan friendly
Final word on Prime Male
Prime Male is a testosterone booster specifically engineered for men over 30. It claims to help these men reclaim their youth, not only physically, but mentally too.
The 12 natural ingredients should work to enhance your male hormone production. In turn, this should result in more muscle mass, lower body fat, better energy, and reinvigorated libido
The research behind the supplement suggests this could be true, so we've ranked Prime Male highly.
Our only issue if any is with the price. It might not be affordable for everybody, although we do think Prime Male is worth it.
Bottom line – if you're looking for a well-rounded, libido/energy-driven testosterone booster, try Prime Male.
| Quantity | USD ($) | GBP (£) | Shipping |
| --- | --- | --- | --- |
| 1 bottle | $69 | £39 | $7.95/£3.95 |
| 2 bottles | $138 | £78 | Free to USA & UK |
| 3 bottles + 1 free bottle | $207 | £117 | Free Worldwide |
*Individual results may vary. Please speak with your doctor or physician before undertaking any new weight reduction, supplement, or exercise regime.
---
#3 TestoFuel
The best for your physique
A favorite among men of all ages, TestoFuel is our best for men over 40 who train. This is because the formula was constructed for physique conscious men in mind.
TestoFuel claims to be for men who wanted to boost testosterone naturally, without dangerous steroids. According to its creators, this supplement can actually "raise testosterone levels by over 40% [15]", with just nine ingredients.
When you visit the TestoFuel website you'll see that is promises to provide:
Real muscle growth
Increased sex drive
Reduced body fat
Boosted self-esteem
Improved mood
Just like out top two testosterone boosters, TestoFuel is all-natural. This means there are no strange or mysterious 'blends' hiding inside the capsules. By choosing to use only nine natural, clean ingredients, this supplement shows trust and transparency from the start.
A lack of proprietary blends can also be reassuring for the 40+ man. Most health-conscious guys want to know exactly what's going into their physique, especially if they're athletes. Bodybuilders for example keep a watchful eye on how their body changes when reacting to a supplement.
Plus, each of the nine chosen substances are backed by research too. So, TestoFuel shows a lot of potential effectiveness right from the start.
Here's what's inside it…
What's in TestoFuel?
As mentioned, TestoFuel is a completely natural, nine ingredient formula. It contains a few key players found in most testosterone boosters, alongside a zinc-filled addition. Although not as potent as Hunter Test or varied as Prime Male, TestoFuel is still impressive.
Its main ingredients are 5000 IU of Vitamin D, which scientists say is essential for optimized testosterone [5], and 2300 mg of D-Aspartic Acid. Researchers suggest DAA can be very beneficial for infertile men as well as athletes [4].
TestoFuel also contains the essential minerals Zinc and Magnesium. As mentioned earlier, these are vital for male health and muscle growth, which is also supported by vitamin B6 [16] [17] [18]. This testosterone booster contains two sources of Zinc, in both Zinc-Aspartate form and 100mg of Oyster Powder. We feel this is one of TestoFuel's most standout features.
It also has a respectable 100 mg of Fenugreek too, a substance proven to free testosterone by inhibiting sex hormone binding globulin. Like others, Red Ginseng is present as well. However, rather than just boost libido, it should also induce muscle pumps [19] [20].
| Ingredients | Amount Per Serving | % EU NRV (Nutritional Reference Value) |
| --- | --- | --- |
| Vitamin D3 | 5000 IU | 2500% |
| Vitamin K2 | 18 mcg | 24 |
| B6 | 5 mg | 360 |
| Magnesium (from Magnesium Oxide & Aspartade) | 200 mg | 53 |
| Zinc (from Zinc Aspartate) | 10 mg | 100 |
| Aspartic Acid (D-form) | 2300 mg | ** |
| Asian Red Panax Ginseng | 100 mg | ** |
| Fenugreek Seed | 100 mg | ** |
| Oyster Powder | 100 mg | ** |
| | | ** No NRV |
How to take TestoFuel
The manufacturer of TestoFuel have decided to deliver this supplement over four capsules. However, rather than take them all together, they are to be divided into four individual servings.
According to the TestoFuel label each capsule is to be consumed with food. This could be a meal or snack depending where you're at in your day.
Considering this, we recommend you use the following pattern:
Capsule one when you wake up
Capsule two at noon
The third mid-afternoon
Final capsule with your evening meal
When taking any supplement, it's important to respect manufacturer guidelines. This is the only way to ensure maximum effectiveness and safety.
What are people saying about TestoFuel?
Much like Prime Male, TestoFuel has been on the market for a while now. Because of this, there are many online reviews and testimonials out there.
Almost all reviewers and customers are impressed by TestoFuel. Like us, they're mostly drawn to its physique supporting qualities, with many referencing libido as well.
Some reviewers and customers also found a fault or two. A few decided the powerful formula wasn't for them, while others disagreed with the price tag. Either way the heavy majority of online insights into TestoFuel are positive.
Here are a few excerpts we found:
com – "I was lifting heavier weights almost every session that went by."
com – "He said he noticed a marked increase in his sex drive specifically and more energy and output in the gym."
com – "Every single ingredient shown to help testosterone and male health."
com – "Some users have experienced side effects…"
com – "Not the cheapest product on the market."
Much like our top two, this supplement isn't the cheapest by far. Yet, we stay true to our word when we say the cost reflects TestoFuel's quality.
For more customer-based testimonials visit the TestoFuel website.
Pros
Nine natural ingredients
No proprietary blends
High in zinc
Contains Oyster extract
Developed for physique driven men
Research backed
Clinically dosed
Intelligent, four-capsule serving
90-day money back guarantee
Cons
Powerful formula
Higher price tag
Capsules not vegetarian or vegan friendly
Only available direct from the manufacturer
Final word on TestoFuel
When it comes to crafting a physique in your forties TestoFuel reigns supreme. Its powerful, nine ingredient profile should supply your body with research-backed nutrients, proven to help testosterone levels.
Upon inspection our team saw clinical serving sizes that should be effective. We also found the addition of Oyster Powder to be a smart move too, which added an extra hit of Zinc. Although the formula was already potent in Zn this bolstered it even more.
We also found the inclusion of Fenugreek to be ideal for men over 40. This ingredient should unlock bound testosterone already inside your body so it can move freely. For exercising men, this could help them build bigger, more impressive muscle mass.
In short, if you are a man over 40 who likes to look his best, try TestoFuel.
| Quantity | USD ($) | GBP (£) | Shipping |
| --- | --- | --- | --- |
| 1 bottle | $65 | £39 | $7.95/£3.95 |
| 2 bottles | $130 | £78 | Free to USA & UK |
| 3 bottles + 1 free bottle | $195 | £117 | Free Worldwide |
*Individual results may vary. Please speak with your doctor or physician before undertaking any new weight reduction, supplement, or exercise regime.
---
#4 – Performance Lab T-Booster
Best for beating stress
At number four on our list is T-Booster from Performance Lab. What might make this testosterone supplement ideal for the busy, professional man over 40 is how it deals with stress.
Rather than just boost your androgens, these capsules block cortisol too.
Cortisol is also known as the stress hormone. Consequently, when our body produces too much, it can stop testosterone in its tracks. So, not only are 40+ men at risk of natural testosterone decline, but their stressful lifestyle might put the brakes on it too.
Yet, the double-attack on cortisol isn't the only reason T-Booster scored highly. It's also one of the only plant-based products on the market. Unlike its competitors, this testosterone booster contains no gelatin capsule. If you're a vegetarian or vegan, this might be a major bonus.
But as we know, it's not the capsule coating that boosts testosterone. Let's take a look at what's inside to see how the Performance Lab SPORT T-Booster works.
What's inside Performance Lab SPORT T-Booster
One of the key selling points of Performance Lab T-Booster is a duo of KSM-66® Ashwagandha and Mucuna Pruriens Extract. Together, these anti-stress adaptogens work to balance blood cortisol levels, which allows circulating testosterone to stay active for longer [21] [22].
There are regular main players in this mix too. D-Aspartic Acid is present at 1000 mg, which is intended to stimulate the pituitary gland for increased luteinizing hormone production. The creators have also decided to input Luteolin, a known aromatase inhibitor. As with many other testosterone boosters this 10 mg measure is to help limit the impact of estrogen.
This is the narrowest, most streamlined formula on our list so far. That's why we see Performance Lab's SPORT T-Booster as the best for beating stress. Only using three ingredients in one capsule allows for much higher serving sizes.
While the ingredients should also support your physique and libido, they won't do it as directly as other supplements.
However, the two-ingredient combination delivered to cortisol shouldn't be overlooked. By blocking stress and estrogen, this testosterone booster should help balance your male hormones in a sleek, minimal way.
| Ingredient | Amount |
| --- | --- |
| Ashwagandha (KSM-66®, standardized for min. 5% withanolides) | 300 mg |
| D-Aspartic Acid Calcium Chelate (D-AA-CC) | 1000 mg |
| Mucuna Pruriens (standardized for min. 15% levodopa) | 150 mg |
| Luteolin (from orange fruit extract) | 30 mg |
How to take Performance Lab Sport T-Booster
Unlike our top three best testosterone boosters, Performance Lab take a different serving approach. Users only take two capsules once a day.
Performance Lab also recommend cycling this product. Rather than take it consistently for the foreseeable future, they say to supplement with T-Booster for four weeks, then take two weeks off.
With all this in mind we recommend taking T-Booster with breakfast. That way you'll allow your body time to digest its ingredients and support testosterone throughout the remaining day.
What are people saying about Performance Lab Sport T-Booster?
Performance Lab Sport T-Booster is a relatively new testosterone booster that has created a buzz. With only four ingredients it's certainly something people want to talk about. So, while it hasn't been around for a long time, there are still plenty of reviews to be found online.
Despite its limited, stripped-back ingredient profile T-Booster has been well received. Here are a few excerpts taken from the web:
com – "…we've even gone so far as to rank Performance Lab SPORT T-Booster the best testosterone booster to buy in 2018."
com – "Performance Lab SPORT T-Booster's four ingredients also work especially well together, as a synergistic masculine stack."
com – "An effective and safe product that we believe is up there with some of the better T Boosters we have seen. For vegans, in particular, it is the best we've seen."
com – "The only drawbacks are the fact you can only buy it on the official website, and that some good ingredients haven't been included because of the shorter formula."
Pros
All-natural formula
No proprietary blends
Vegan friendly
Double-attack on stress hormone Cortisol
Non-GMO
Money back guarantee
Affordable
Cons
Only has four ingredients
Exclusively available from manufacturer
Distribution not spread throughout the day
Final Word on Performance Labs SPORT T-Booster
It's impossible to look past the fact this testosterone booster only has four ingredients. Yet, when you inspect the serving sizes, it's clear Performance Labs make the most of them. Each one is included in potent, clinical amounts that shows positive signs of effectiveness.
However, depending on what you're looking for, this might be a negative. If you're searching for further support for your physique or energy levels, T-Booster might not be the best choice.
With a Plantcaps capsule, this product is vegan friendly. This is a huge bonus in our eyes as more men over 40 are adopting a plant-based diet. Their whole contents are GMO and soy free too, which may appeal to more health-conscious individuals.
In short, Transparent Labs SPORT T-Booster is the best for beating stress. It's low-key but delivers exactly what it needs to. Try it today for a streamlined testosterone boost.
| Quantity | USD ($) | GBP (£) | Shipping |
| --- | --- | --- | --- |
| 1 bottle | $50 | £40 | $9.95/£3.95 |
| 2 bottles | $96 | £76 | $9.95/£3.95 |
| 3 bottles | $135 | £108 | $9.95/£3.95 |
*Individual results may vary. Please speak with your doctor or physician before undertaking any new weight reduction, supplement, or exercise regime.
---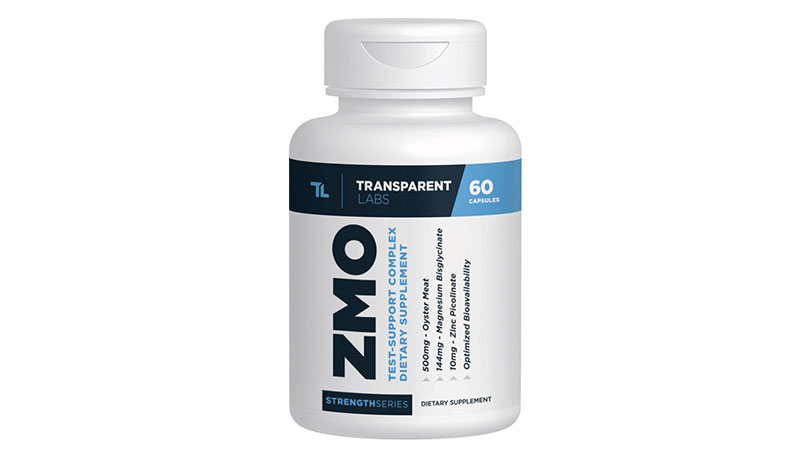 #5 – Transparent Labs STRENGTHSERIES ZMO
Best for Rest and Recovery
As mentioned previously, Zinc and Magnesium are integral to the wellbeing of men.
Both essential minerals are responsible for thousands of biological and enzymatic processes. Plus, they're more than just tools for boosting testosterone and building muscle – they're the go-to combination for better recovery.
According to Transparent Labs, they're 'the first nutrition brand to make a highly bioavailable Zinc and Magnesium supplement.' Whereas most companies opt for the popular ZMA, Transparent Labs have released ZMO.
At only three ingredients strong, ZMO is by far the shortest formula on our best list. Yet, we felt it deserved an inclusion due to its ingenuity. Rather than go for the common testosterone boosting DAA or Vitamin D3, Transparent Labs have stripped their ingredient profile back entirely.
Now, let's explore how these three substances should safely boost your testosterone.
What's in Transparent Labs STRENGTHSERIES ZMO?
ZMO is an acronym for the three solitary ingredients of this supplement;
Zinc Picolante
Magnesium Bisglycinate
Oyster Meat Powder
Its creators have called ZMO the 'true solution to nighttime muscle recovery and sleep support'. They also say their supplement 'vastly' out-performs 'cheap and industrial oxide and aspartate supplements'. Our team believe this is because of the bio-availability of their ingredients, including Zinc-rich Oyster Meat Powder.
Although not marketed as a testosterone booster, Transparent Labs say it should help men reclaim hormonal balance.
This is due to the overwhelming amount of evidence linking both Zinc and Magnesium to healthy testosterone levels. Studies have shown that being deficient in either mineral significantly raises the risk of low male sex hormones [16] [17].
Yet, this isn't where the testosterone support ends. ZMO should also help you to sleep better too [23] [24]. As a result of getting better quality rest, you should also see improvements in free testosterone. One study even linked chronic sleep deprivation with plummeted testosterone in healthy young men [25].
| Ingredient | Amount | % DV |
| --- | --- | --- |
| Magnesium (as Magnesium Glycinate Chelate Buffered) | 114 mg | 34% |
| Zinc (as Zinc Picolinate) | 10 mg | 91% |
| Oyster Meat Powder | 500 mg | * |
| | | * Daily Value not established |
| Other ingredients: Veggie capsule, Magnesium Stearate | | |
How to take Transparent Labs ZMO
Taking Transparent Labs ZMO is very simple. According to the manufacturer, users should swallow two capsules a day with 12 fl-oz of water.
It's also recommended these capsules are consumed 30-60 minutes before going to sleep. For maximum effect, this supplement should be taken on an empty stomach.
We'd suggest taking Transparent Labs ZMO specifically in this way. Failure to follow manufacturer guidelines can mean a product doesn't work as intended, or worse, it results in unwanted side effects.
What are people saying about Transparent Labs ZMO?
When our team looked online for ZMO reviews we were able to find quite a lot. It seems that, although it's a relatively new product, the inclusion of Oyster Meat Powder has peaked people's curiosity. We weren't too surprised at this due to the fact that ZMA supplementation is very popular today.
The following are a few prominent points from online reviewers:
com – "Transparent Labs ZMO is the only product to use the most bioavailable forms of Zinc and Magnesium."
com – "Easily taking the #1 place, is the most innovative Zinc and Magnesium supplement that we have seen in the last 10 years."
com – "No proprietary blends mean all dosages and ingredient qualities are on full disclosure. Transparent Labs lives up to its name."
com – "As good as it is, other products are more well-rounded"
For more customer-based reviews and testimonials visit the Transparent Labs website.
Pros
Highly bioavailable form of Zinc and Magnesium
No proprietary blends
Gluten-Free & Non-GMO
Contains Oyster Meat Powder
Affordable
Streamlined
Cons
Not well rounded
Not vegan or vegetarian friendly
Final word on Transparent Labs STRENGTHSERIES ZMO
Transparent Labs ZMO wasn't actually created with the sole purpose of boosting testosterone. Yet, the way it utilizes the most bioavailable forms of Zinc and Magnesium saw it finish in fifth place.
This is because we know men over 40 are already victim to natural testosterone decline. Zinc and Magnesium can help slow down the process, while also encouraging better sleep. As shown in the cited study, optimized sleep can help lower cortisol while increasing male sex hormone levels.
If you're looking for a testosterone booster that offers a complete package this isn't it. However, if you're a busy, stressed, and tired 40+ man seeking to optimize his rest and recovery, try ZMO. You should not only see your testosterone rise, but energy levels and in-gym performance too.
| Quantity | USD ($) | GBP (£) | Shipping |
| --- | --- | --- | --- |
| 1 bottle | $24.00 | £18.38 | $7/$14 for international (+$0.98 Route Shipping Insurance)/ |
| 2 bottles | $44.00 | £33.70 | $7/$14 for international (+$0.98 Route Shipping Insurance)/ |
| 3 bottles | $59.00 | £45.19 | $7/$14 for international (+$0.98 Route Shipping Insurance)/ |
*Individual results may vary. Please speak with your doctor or physician before undertaking any new weight reduction, supplement, or exercise regime.
---
Testosterone booster ingredients to look out for
The power of a testosterone booster lies in just one place – the ingredients label. And for men over 40, some of these can be much better than others. In this section we'll discuss the best testosterone boosting ingredients to look for, hand-picked by our experts.
D-Aspartic Acid – a proven testosterone booster, studies even indicate it could be used as a treatment for infertile men, as well as athletes looking to increase muscle and strength [4].
Magnesium – evidence suggests this mineral exerts a positive influence on hormonal status, including testosterone. According to researchers, older man may be at a higher-risk of deficiency in this essential nutrient [16].
Vitamin D3 – also known as the sunshine vitamin, D3 is a powerful precursor to testosterone. According to researchers almost 50% of the planet's population may be insufficient in it. Older adults who spend most of their time indoors are at a greater risk too [5].
Zinc – like magnesium, Zinc is an essential mineral whose levels are associated with testosterone. According to one study men with restricted zinc in their diet saw a decrease in the male sex hormone [17].
Ashwagandha – this ancient herb has been used for thousands of years and is proven treat stress and anxiety [26]. Recent research has also shown Ashwagandha to be successful in significantly boosting testosterone, alongside increasing strength, fat loss, and exercise performance in men [7].
Fenugreek – often found in south-Asian cuisine, this herb is a powerful hormone balancer. Not only have researchers discovered it boosts testosterone, but it increases libido as well [27].
Unfortunately, proprietary blends are another batch of ingredients to look out for. This is a way for manufacturers to hide exactly what's in their formula.
When our researchers find these, we instantly deem a supplement potentially unsafe. For us, the only way to develop trust is through transparency. We will never advise taking a supplement containing proprietary blends.
How to increase testosterone after 40
Luckily, there are things men can do to bolster their testosterone. Just like many other functions in the body, testosterone production can be optimized by making a few small, yet impactful lifestyle changes.
Resistance training, eating right, reducing stress, drinking less alcohol and sleeping better are all controllable factors [28] [29] [30] [31] [6]. Yet, each one can make a significant difference to how well your body can produce the important hormone.
Another convenient addition to this list is testosterone boosting supplements. As discussed above, these are products specifically designed to promote healthy hormone balance. Some work on minimal ingredients alone while others offer a complete testosterone support structure.
In short – they are a combination of research-backed compounds, vitamins, and minerals that should increase testosterone.
Testosterone boosters can offer men an easy way to help their hormones. Whereas it can be difficult to exercise more or spend extra time in the kitchen, a supplement is simpler. Busy men need only take a few capsules a day to access many testosterone boosting ingredients.
The final word on Testosterone Boosters for men over 40
By age 40 your natural testosterone levels are already starting to fall. As the years pass, the gap between what they were in your twenties compared to now gets bigger too.
Age-related testosterone decline is inevitable. But there are measures you can take to limit the damage done. One of these is utilizing a high-quality testosterone booster.
Each of the supplements in this list were chosen specifically for men in their forties. Their ingredient profiles are all-natural, there are no proprietary blends, and most have additional substances for men of this age.
We understand that when you're 40, testosterone isn't just about muscle. It's about your overall well being and enjoyment of life too.
It's for this reason that Hunter Test took our top spot. Out of all the supplements we've seen, it has the most impressive formula. A potent nine-ingredient profile shows a lot of potential, helping men in almost all aspects of testosterone production. While others on our list definitely go down specialist avenues – Hunter Test offered the most complete package.
Good luck reclaiming your healthy hormone balance.
Source: spotmebro.com
What's Your Reaction?