How to Turn Your Body Into a High-Performance Machine
Eating the right foods fuels the body, and exercise makes your body stronger. Working both in concert optimizes your body to produce the output of a truly impressive high-performance machine. Here's how to kick that engine into overdrive.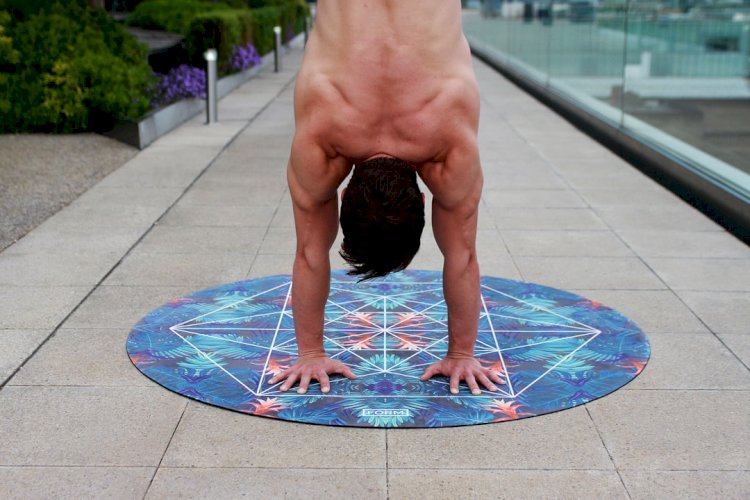 Pro-Testosterone Optimizing 100% Isolate Blend Whey Protein Shake
Stated simply, your goal is to build your body. A great way to start is with a delicious GAT Sport Nitra Whey Isolate Blend protein shake. It helps you increase your stamina, power, and testosterone. All, while avoiding synthetic testosterone and prohormones!
This premium, scientifically advanced, formula has patented NITRAFLEX® CFB plus other advanced compounds built right in, and is available in three delicious flavors: Vanilla Ice Cream, Peanut Butter Cookie, Chocolate Ice Cream.
Nitra Whey Isolate Blend Formula Advantages:
For maximized high output, it contains herbal extracts and GRAS-approved ingredients. You can amplify your weight training, sports performance, active lifestyle, and your overall mindstate.
150mg of Patented Nitraflex® CFB
Nitraflex contains patented NITRAFLEX® CFB plus other advanced compounds. CFB helps support testosterone: In a clinical study tracking bodybuilders within 3 hours of a single dose equivalent to just over 2 scoops of Nitraflex, calcium fructoborate (CFB) was shown to increase total and free testosterone. A longer-term study reported an increase in free testosterone by up to 29%. Nitra Whey provides you with a dual performance enhancer, for all the standard benefits of a natural testosterone booster plus an added pre-workout caffeine energy rush!
2. 250mg Tribulus Terrestris
Tribulus Terrestris is a small leafy plant growing in parts of Europe, Asia, Africa, and the Middle East. It's believed to reduce blood sugar and cholesterol, alter hormone levels, and increase libido and sexual function.
3. 25g of Protein
To actively build and repair muscle tissues, our bodies use protein. Especially after a hard workout, it's important for your body to recover properly. Protein is a key way of boosting vitally important recovery.
4. 100% Isolate Blend Protein
Whey isolate blend protein undergoes more processing than whey concentrate. Therefore, it contains higher amounts of protein with fewer carbs, lactose, and carbs. For your post-workout recovery drink, it's the best of both worlds.
5. Calcium
This important mineral helps build our bones and keeps them healthy. It also helps our blood clot, our muscles contract, and our heart to beat. Interesting factoid: 99% of the calcium that's in our bodies is found in our bones and teeth.
6. Sodium
Sodium is regulated by the kidneys and it helps control bodily fluids. It also helps send nerve pulses to optimize your muscle functioning.
7. Potassium
Regulating bodily fluid, muscle contractions, and nerve signals, Potassium is more important to the body than you might realize. It is believed that a high-potassium diet helps reduce blood pressure and water retention, plus protect against stroke, osteoporosis, and kidney stones.
Make Your Health a Priority
Put yourself first by making sure your workouts and meals are on point to help you reach your fitness and health goals. Consider adding a supplement or protein powder to your daily routine to ensure your body is receiving all the nutrients and vitamins it needs to thrive. Combine supplements and protein powders to maximize your goals. Read more about combining Nitra Whey and Testrol Original to create your ultimate muscle and male performance stack.
The Ultimate Muscle and Male Performance Stack!
When you take a supplement or protein powder like Nitra Whey and Testrol Original, you're ensuring your body is getting essential nutrients and vitamins that could improve your health.
With its natural male enhancers, Testrol Original is the ultimate dual-purpose performance product. For an effective way to build muscle and increase male performance, add Testrol Original.
Combine Testrol Original and Nitra Whey, and you'll help your body build lean muscle while stimulating testosterone production. You get the ultimate muscle and male performance stack!
Looking for more ways to improve your health? Check out these bodybuilding workouts and recipes…
Best Bodybuilding Workouts and Recipes
To turn your body into a high-performance machine, you'll need the best workouts and recipes to get you there!
Learn about your options at gatsport.com.
What's Your Reaction?